NEONATOLOGY ON THE WEB
---
| | |
| --- | --- |
| | Wonderland at Revere Beach, Massachusetts |
The Wonderland Amusement Park operated from 1906 to 1911 in Revere, Massachusetts, featuring various roller coasters, rides, and exhibits. The park closed for financial reasons in 1911. Although little information can be found about the incubator exhibit, it seems likely that this was yet another of Martin Couney's business ventures. The structure and signage of the building are similar to known Couney exhibits at other fairs of the same era.
The postcard below shows a panoramic view of the amusement park. The entry gateway and incubator building are barely visible at the rear.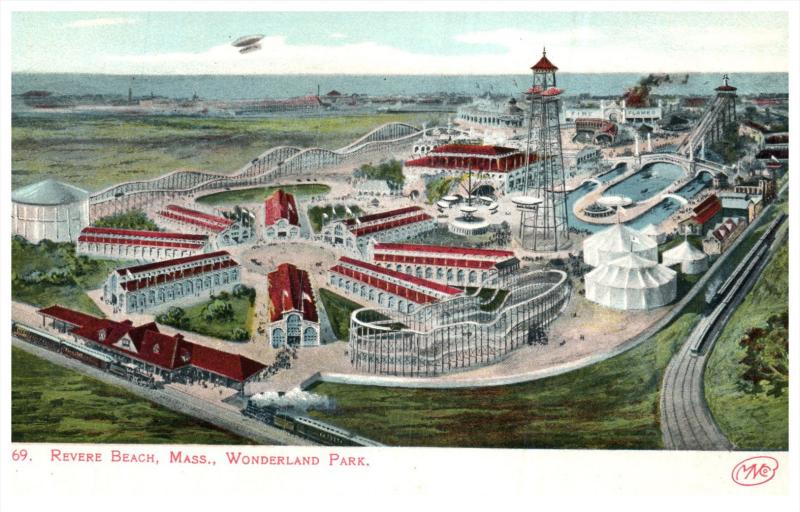 On the postcard below, looking into the park from the outside, the Incubator building can be seen to the left of the entrance.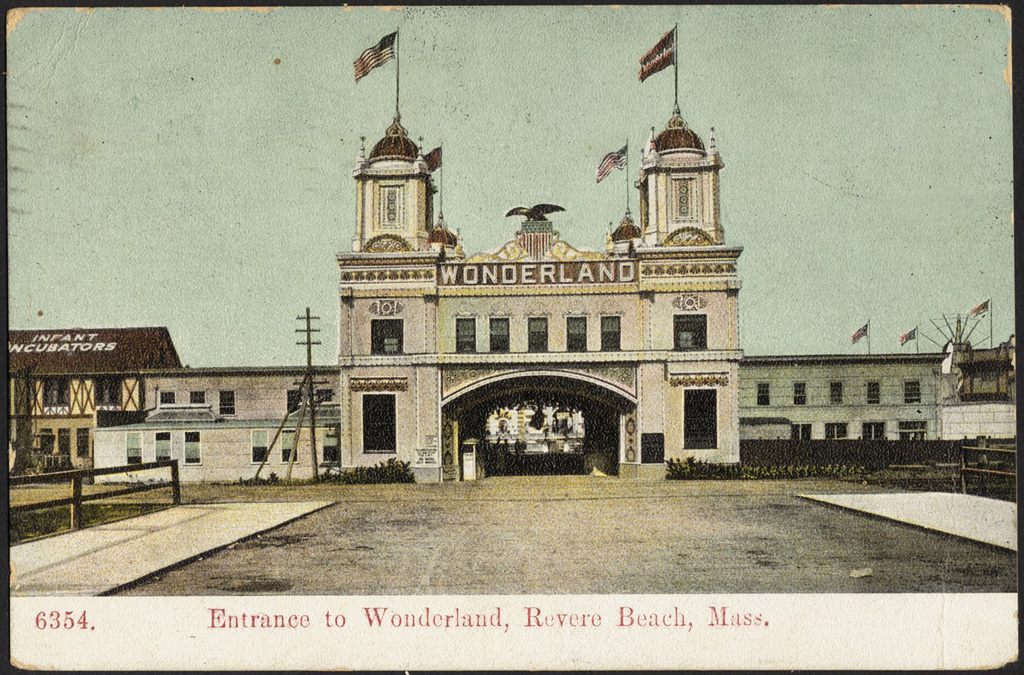 On the postcard below, which shows a viewpoint inside the park, the Incubator building can be seen on the right, with the administration building to its left and then the park gateway.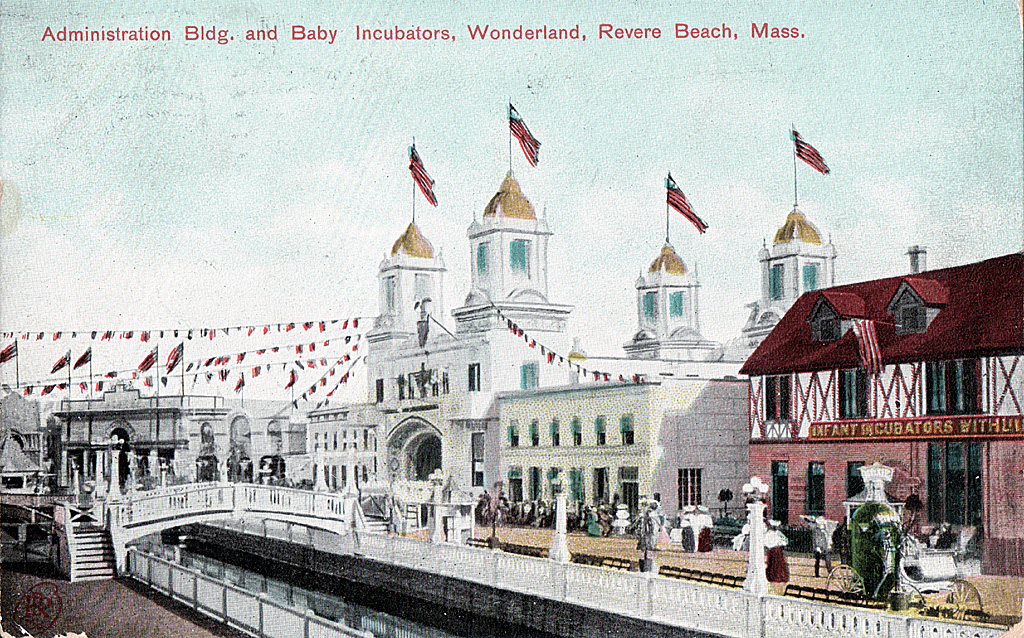 For more information about the Wonderland at Revere Beach, see Celebrate Boston: Wonderland at Revere Beach and History of Revere Beach.
---
Martin Couney
---
Created 1/1/2020 Updated 1/1/2020
Portions copyright © 2020 Neonatology on the Web / webmaster@neonatology.net