NEONATOLOGY ON THE WEB
---
George Armstrong and the
Dispensary for the Infant Poor
The Dispensary for the Infant Poor was opened by George Armstrong in 1769 at 7 Red Lion Square, London. This was likely the first dispensary/hospital for children in the world.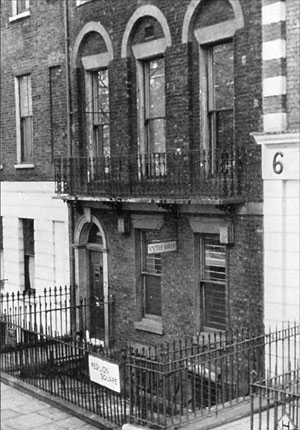 George Armstrong was also the author of Essay on the Diseases Most Fatal to Infants, first published in 1767. This was one of the world's first textbooks on children's diseases.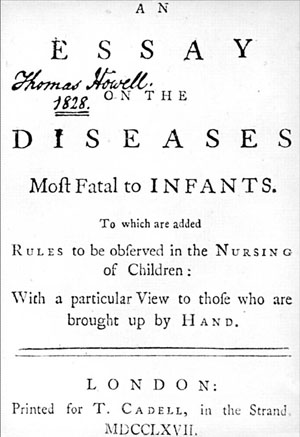 Pictures are from P. M. Dunn's excellent article "George Armstrong MD (1719–1789) and his Dispensary for the Infant Poor," Archives of Disease in Childhood Fetal and Neonatal Edition 2002;87:F228.
---
Created 5/20/2005 / Last modified 5/21/2005
Copyright © 2005 Neonatology on the Web / webmaster@neonatology.net