NEONATOLOGY ON THE WEB
---
Incubators in the 1930's and 1940's
These photos are from the Philadelphia Historical Digital Image Library.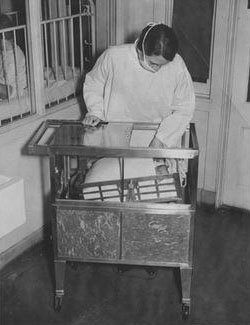 Above: Baby in a "rocking" incubator ca. 1936. Babies' Hospital, Philadelphia.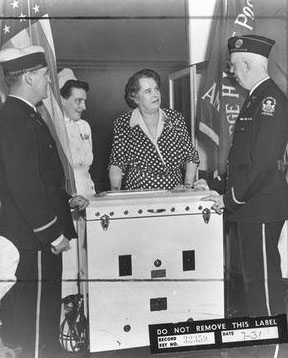 Above: American Legion gift of an infant incubator to the Women's Southern Homeopathic Hospital, ca. 1942.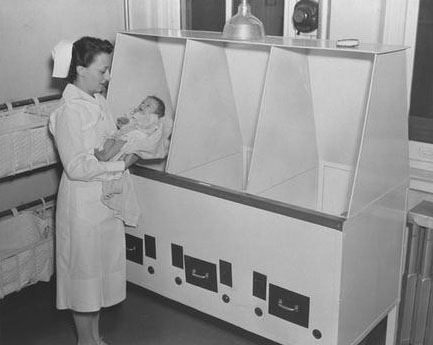 Above: Nurse with incubators at the Kensington Hospital for Women, ca. 1940.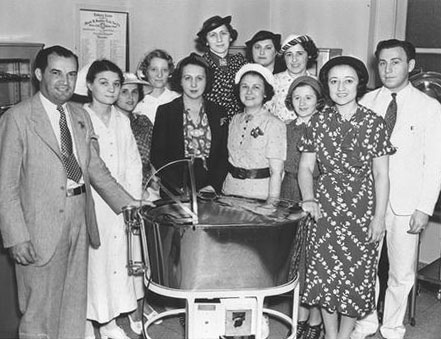 Above: Presentation of a modern incubator for the nursery of the Northern Liberties Hospital, June 14, 1937.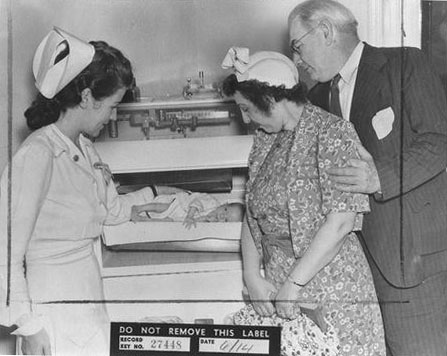 Above: Infant occupation of a newly developed incubator at Doctor's Hospital, 1942.
---
Created 2/12/2000 / Last modified 2/12/2000
Copyright © 2000 Neonatology on the Web / webmaster@neonatology.net