NEONATOLOGY ON THE WEB
---
Pragel Newborn Transport Incubator ca. 1949
The incubator appears to be constructed of stainless steel. It measures 19 1/2" long by 13" wide by 15" tall. There are two latches on the front which release a hinged top. The top has two sliding plexiglass viewing windows and one end has a sliding metal door with a screen beneath. There is a thermometer inside the lid which is visible through a small window. There is a hole in the end through which a tube is inserted. There are parts in the drawings and description of the patent which we do not have. They show an attachment on the end for supporting a small oxygen tank for feeding controlled amounts of oxygen into the incubator enclosure with adequate moisture in the gas which is most favorable to the breathing needs of the infant. They also show a platform insert upon which the baby is to rest.
The patent for this incubator is 2,470,721, dated May 17, 1949. It was obtained by J. L. Pragel whose name appears on the label for this item. The metal plate reads: Pragel Portable Incubators, Inc., (address is crossed out), Baltimore, MD. U.S. Patent No. 2470721. There is a second identification tag riveted to the item which reads: Division of Public Health of Missouri 20298.
The patent states: This invention relates to a portable baby incubator which is particularly useful in the handling and treatment of prematurely born infants. It is the object of the present invention to provide a portable baby incubator which is readily transportable from place to place and which may function as an infant's bed or ambulance for prematurely born infants, accommodating them for proper treatment from a time immediately following birth to such a time when they are in a sufficiently healthy and mature state to be disposed in a conventional baby crib or bassinet.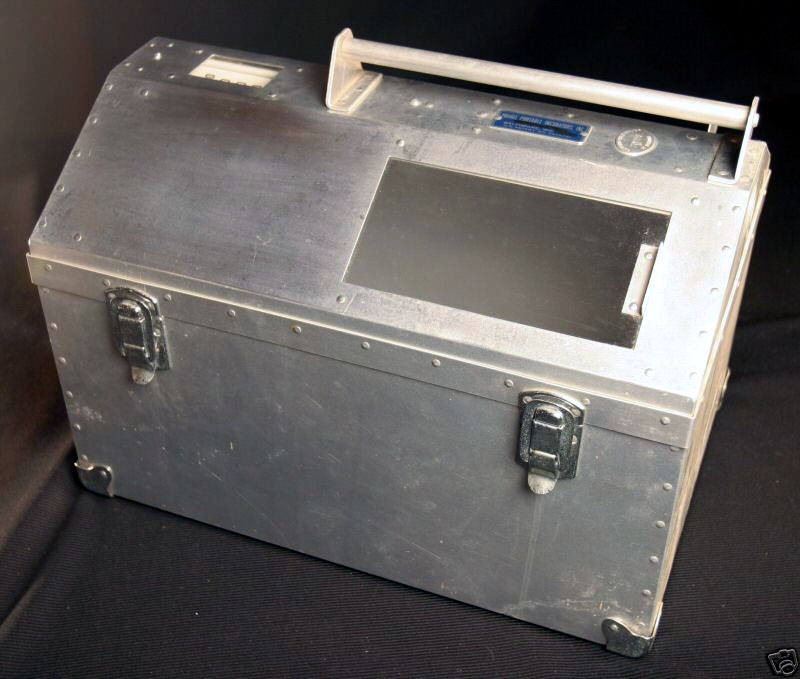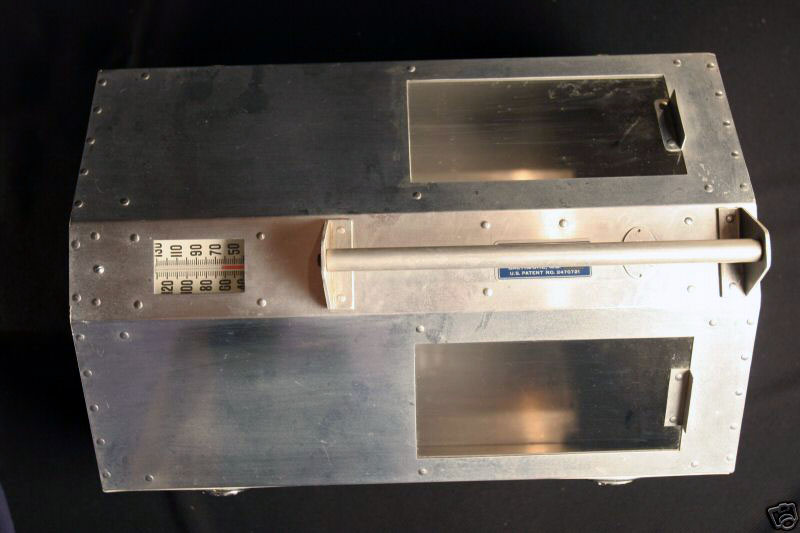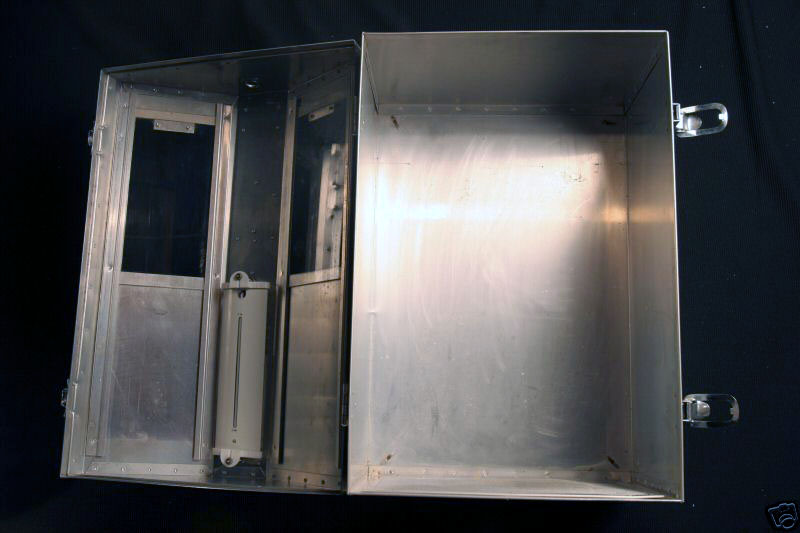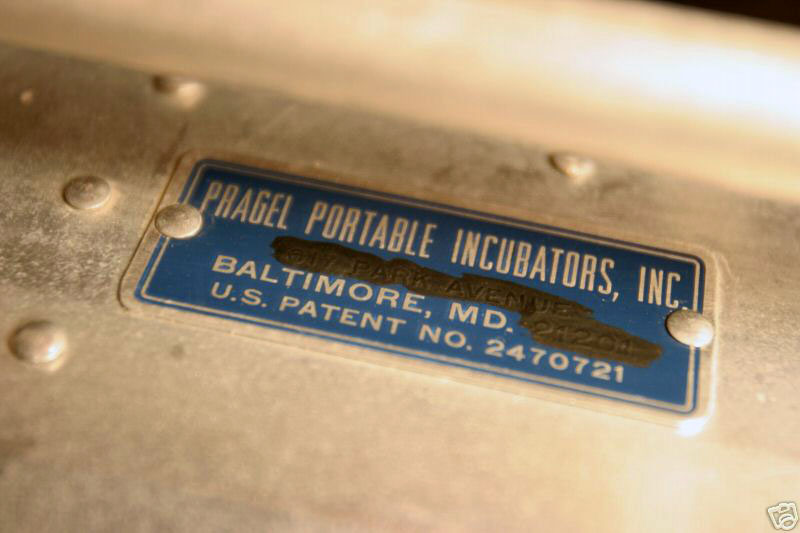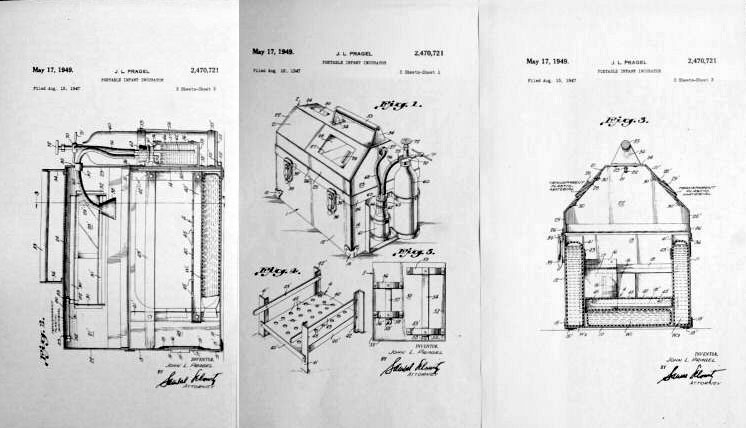 Nicholas Studer was kind to supply pictures of the Pragel incubator in an 1963 Pinner-Chrysler ambulance (https://www.allpar.com/fleets/pinner.html).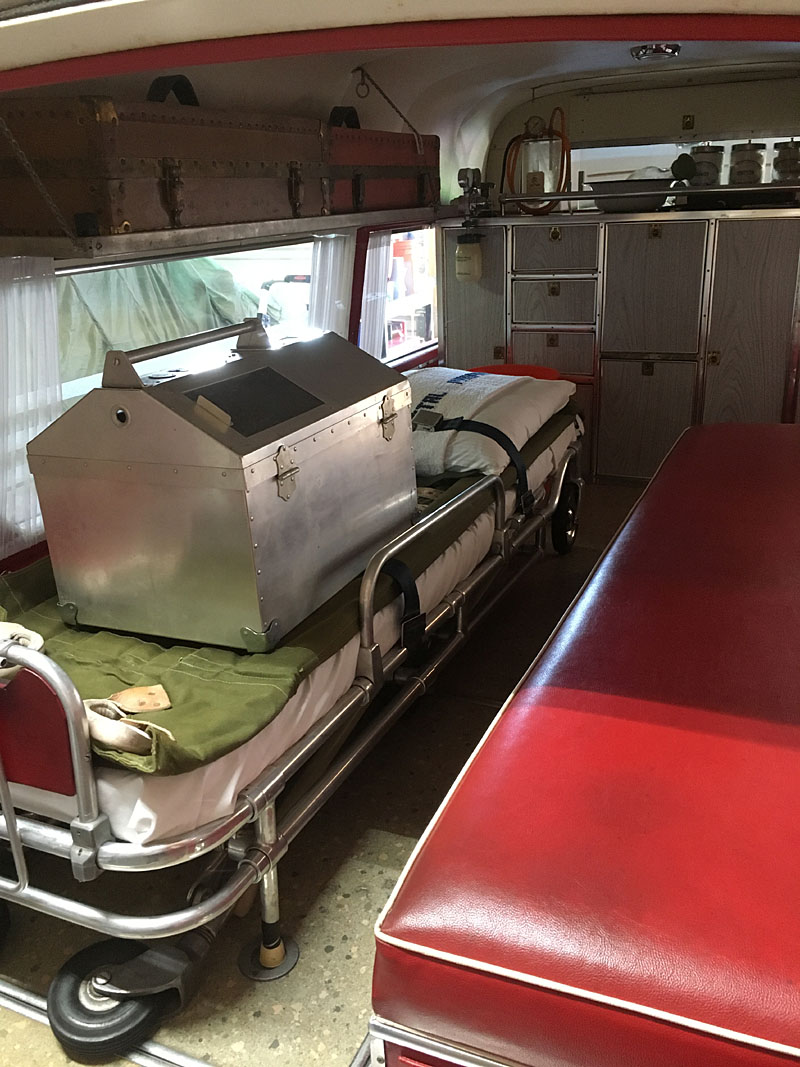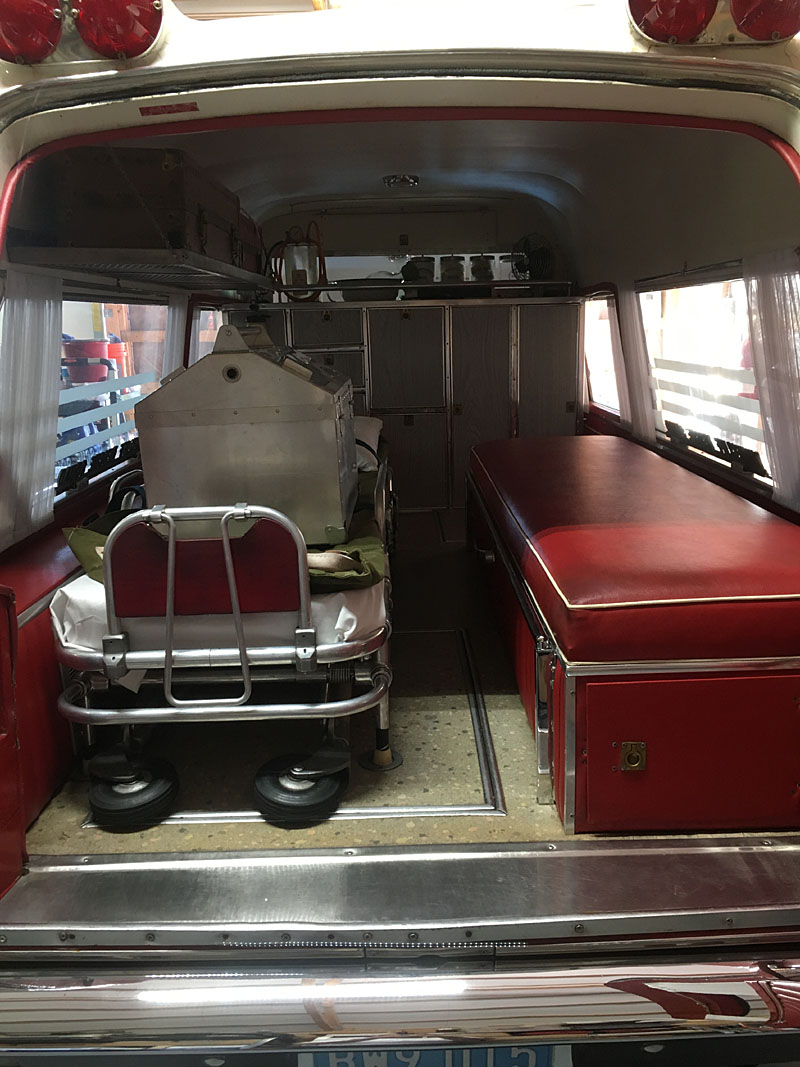 ---
Created 12/16/2007 / Last modified 4/9/2022
Copyright © 2007-2022 Neonatology on the Web / webmaster@neonatology.net