NEONATOLOGY ON THE WEB
---
Dr. Mildred T. (Millie) Stahlman, M.D.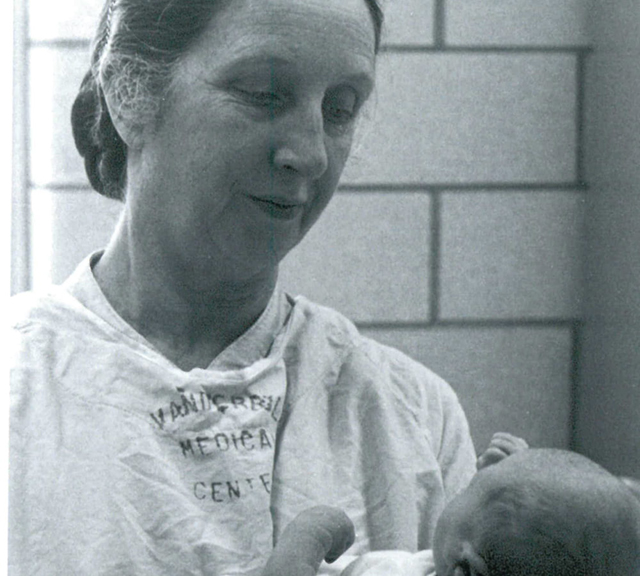 Mildred T. Stahlman was born in 1922 in Nashville, Tennesse. She graduated from the Vanderbilt College of Arts and Science in 1943, then obtained her medical degree from Vanderbilt in 1946. She did a general internship at Lakeside Hospital in Cleveland and a pediatric internship at Boston Children's, followed by an assistant residency in pediatrics at Vanderbilt, an exchange fellowship at the Royal Caroline Institute in Stockholm, and a cardiac residency at La Rabida Sanitarium in Chicago. She joined the faculty at Vanderbilt in 1951 and has been there ever since.
Her initial research was in pediatric cardiology, but became interested in the care of premature babies, and she was the first to use assisted ventilation for a baby with hyaline membrane disease in 1961.(The baby survived and became a NICU nurse at Vanderbilt!) Dr. Stahlman founded the modern neonatal intensive care unit at Vanderbilt in 1959 and helped initiate the regionalization of high-risk newborn care in Tennessee in 1973. She also started the Vanderbilt neonatology fellowship training program.
Dr. Stahlman received the AAP's Virginia Apgar Award in 1987 and the American Pediatric Society's John Howland Award iin 1996. One of the true pioneers and most revered figures in the field of neonatology, Dr. Stahlman continued to work as a Professor of Pediatrics and Pathology at Vanderbilt University into her 90s.
---
Vanderbilt Children's Hospital
Tennessee Health Care Hall of Fame
Wikipedia
Return to the Gallery Contents Page
Return to Classics Page
---
Created 12/26/2021 / Last modified 4/30/2022
Copyright © 2022 Neonatology on the Web / webmaster@neonatology.net