NEONATOLOGY ON THE WEB
---
| | | |
| --- | --- | --- |
| | | Atlantic City Boardwalk, 1924 |
Martin Couney's baby incubator attractions were featured at prominent expos and amusement parks, including Atlantic City's pier and boardwalk. Couney also had a presence at Coney Island's Luna Park, and at a number of the World's Fair expositions including the 1939 New York City's World Fair, the Omaha Trans-Mississippi Exposition, the Buffalo Exposition and the Chicago World's Fair.
In Atlantic City, the permanent infant incubator exhibit was located on the Boardwalk at Arkansas Avenue, across from Million Dollar Pier. The exhibit was in place as early as 1902. Admission at first was one dollar to see the infants and hear a lecture on their care. Later, the price was changed to whatever donation the visitor wished to make. The Atlantic City exhibit closed in 1943. [Source: www.atlanticcityexperience.org]
On July 5th 1927, a fire swept through Atlantic City supposedly started by a lit cigarette carelessly thrown on the Boardwalk planks. Before the flames could be tamed, they had scorched nearly a city block on the Boardwalk between Columbia Place and Arkansas Avenue. An article from the New York Times reported that "about fourteen babies were in an incubator building on the Boardwalk, one of the places destroyed [by fire]." However, the babies in peril were rescued by physicians, nurses and good Samaritans and carted to shelter within the Shelbourne Hotel.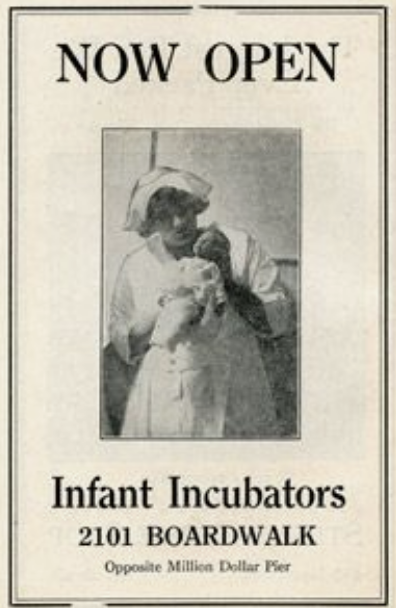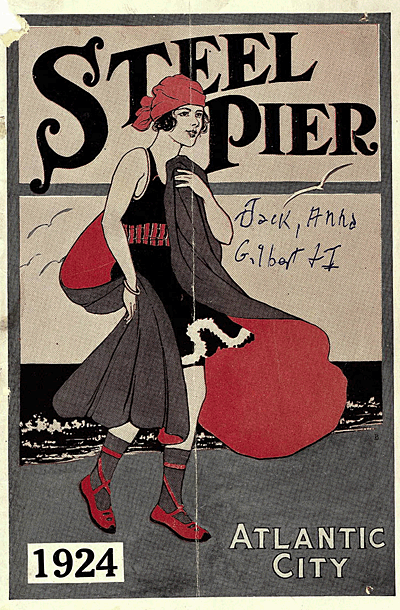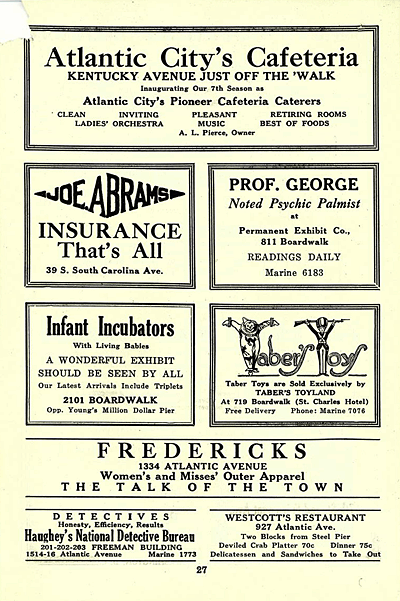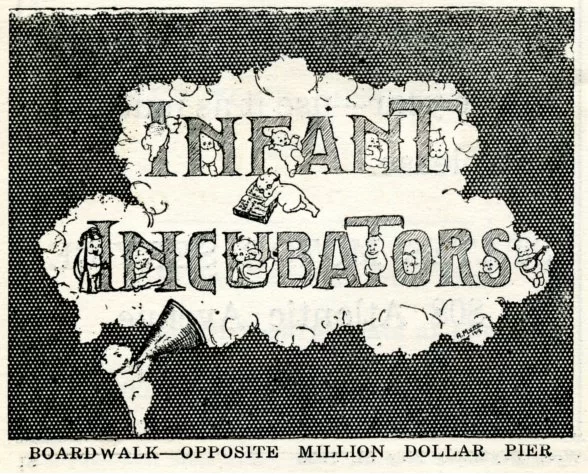 ---
Dr. Martin Couney
---
Created 2/18/2012 / Modified 11/17/2022
Copyright © 2012-2022 Neonatology on the Web / webmaster@neonatology.net