Exposition Universelle et Internationale, 1905
Liège, Belgium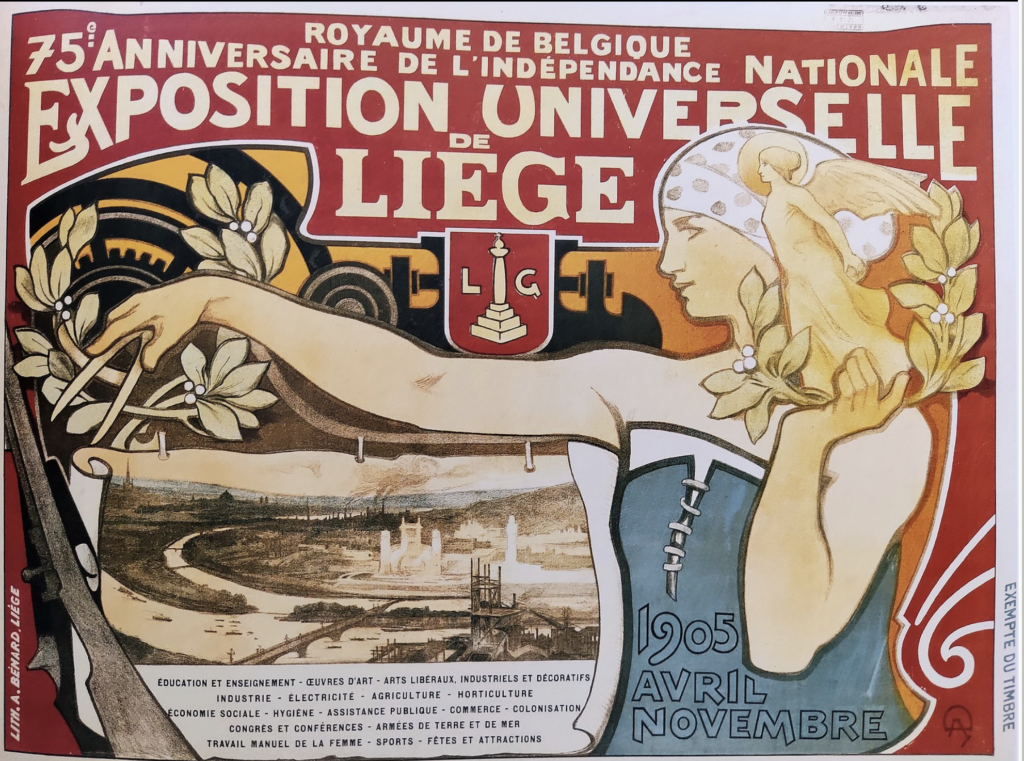 The Exposition Universelle et Internationale de Liège in 1905 commemorated the 75th anniversary of Belgium's independence. It was open from April 27, 1905 to November 6, 1905, and had approximately 7,000,000 visitors.
The incubator exhibit at the exposition is attributed to M. Ehrlich, who used Lion incubators and appears to have had some type of business or licensing relationship with Dr. Alexandre Lion. Additionally, a typical Maternité Lion postcard exists for the Liége exhibition.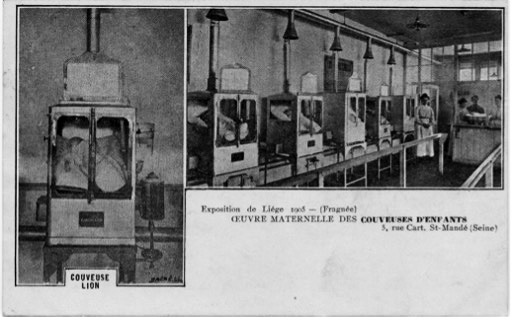 Not much is known about M. Ehrlich, although he also managed incubator exhibits at Expositions in Budapest in 1906 and Edinburgh, Scotland in 1908. The only pictures I've been able to find of the Liege incubator pavilion are the postcard below and a similar image from the World Fairs web site.