Exposition Universelle et Internationale de Bruxelles 1935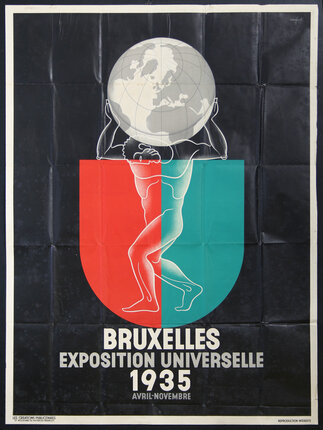 The 1935 "Exposition Universelle et Internationale de Bruxelles" was open from April 27 to November 6, and had an attendance of 26 million. The site occupied 132 acres on Haysel Plateau and the participants included 33 nations and 7 colonies. The 1958 Brussels Worlds Fair was held on the same site and several of the 1935 buildings were reused, the Centennary Building still stands today and is used for trade fairs. Several palaces also survive as well as the City of Rome pavilion and the Alberteum.
Although I have not been able to find any other pictures or information about the Incubator Exhibit so far, we know from the souvenir postcard below that M. Ehrlich exhibited at the 1935 Exposition. His name is also connected with earlier expositions at Liege and Edinburgh. He remains a mysterious figure but may have worked with or for Alexandre Lion, he used Lion's incubators.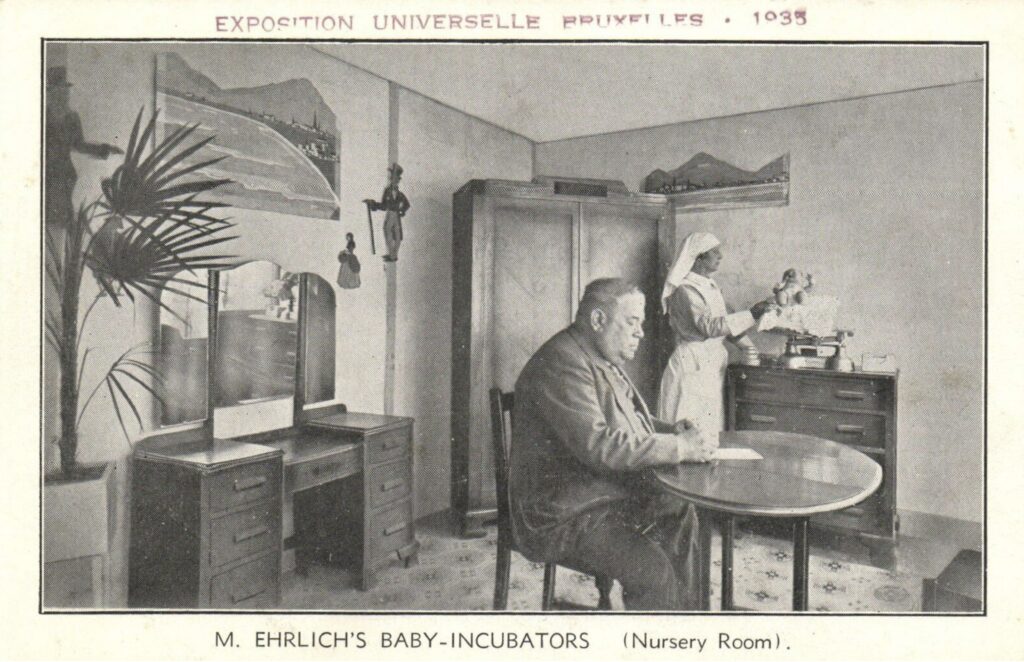 Unlike earlier European Worlds Fairs, this one got very little coverage in the US press. In fact the only mention of incubators at the Exposition that I have found so far was the passing mention in the San Francisco Examiner article below.

The plan of the Exposition can be found below.