Luna Park, Cleveland, Ohio, 1904-1931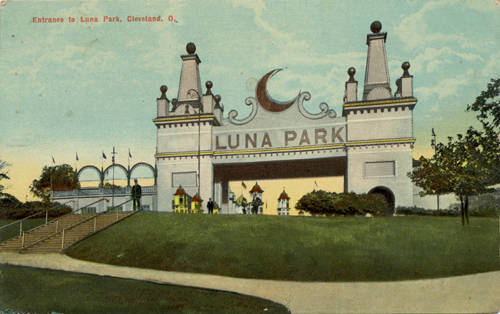 Cleveland's Luna Park opened in 1905 as the second in an international chain of amusement parks (all known as Luna Park) opened by Frederick Ingersoll, owner of the Ingersoll Construction Company. The park had a number of popular attractions, including a carousel, a ferris wheel, roller coasters, a funhouse, a dance hall, a roller skating rink, and a baby incubator exhibit. The Luna Bowl, a 20,000 seat stadium on the park's grounds, played host to a number of sporting events and was home to two of Cleveland's earliest professional football teams in the 1920s.. Luna Park lost much of its popularity in the 1920s due to Prohibition and the Great Depression, and most of the park was demolished in 1931.
It's not clear who managed the incubator baby attraction at Luna Park. It is known that Drs. Couney and Stewart ran a 20-bed incubator baby exhibit at the separate (but neighboring) White City Park. White City Park, however, closed in 1908 after only 4 years in operation. It's possible, although it seems unlikely, that Couney managed both exhibits, or moved the White City Park exhibit to Luna Park after it closed. The dates of the images below are not known.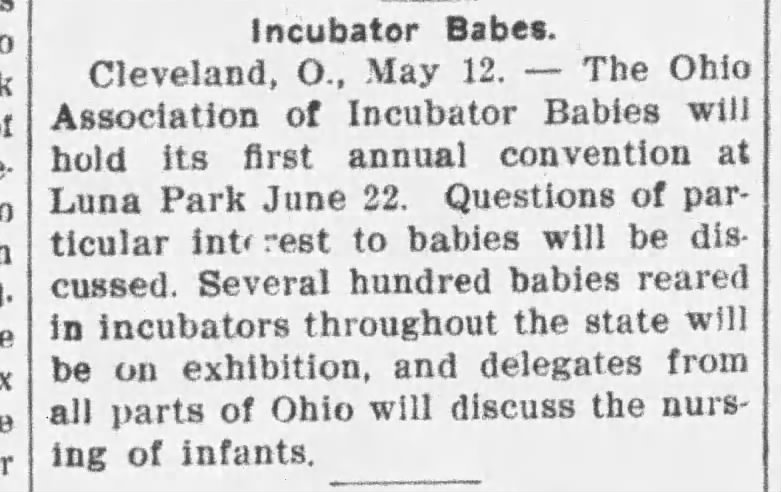 Amazingly, for a period of time in the early 1900's, Cleveland had three different amusement parks with a very similar set of attractions – Luna Park, White City Park, and Euclid Beach Park.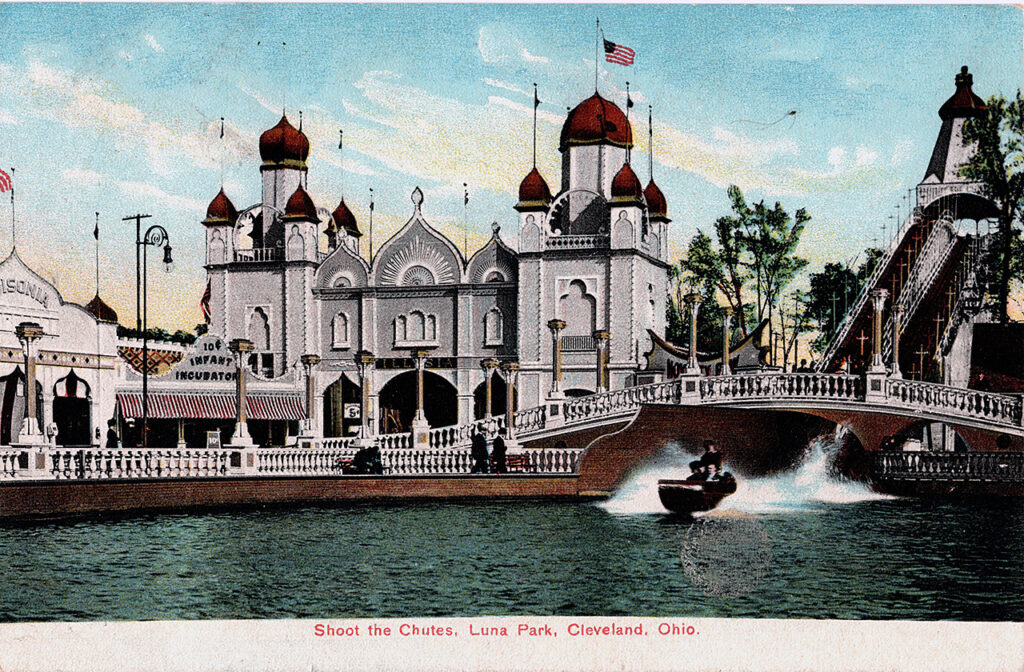 Above: "Shoot the Chutes" attraction at Luna Park, with the Incubator Babies exhibit next door.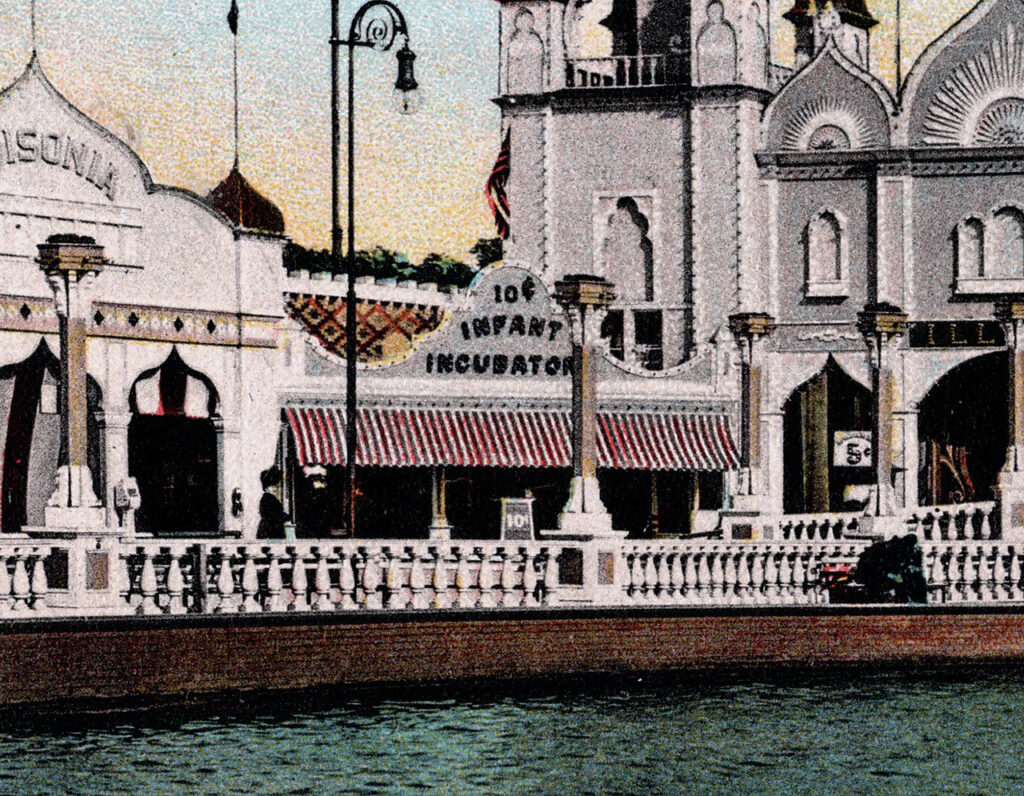 Above: Closeup of the entrance to the Incubator Babies exhibit at Luna Park, Cleveland, Ohio.
---