Bordeaux Hôpital-Hospice des Enfants Assistés
L'Hôpital-Hospice des Enfants Assistés, Bordeaux, Girdone, France was established to deal with foundling, abandoned, and other unwanted children in 1881. It originally occupied premises at the Quai de Paludate but on October 1, 1886 moved into a new building (below), designed by architect Jean-Marion Jelioneau, on Route (or Cours) de Bayonne (now Cours de l'Argonne). The building was inaugurated on April 28, 1888 by the President of the Republic, Mr. Sadi Carnot. It had a pavilion-like architectural style with individual ventilated units linked by metal galleries, linked to the central building with a classic facade. This building remained in use for infants and children until the end of the 1920s.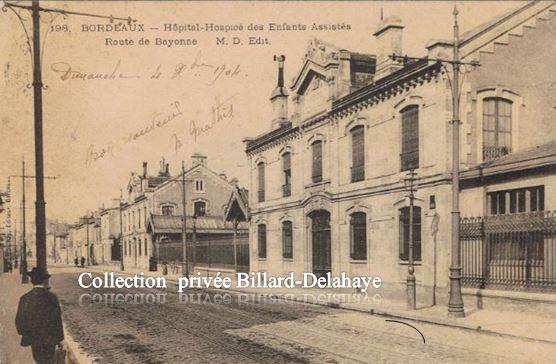 The hospital appears to have been an early user of incubators of an unknown manufacture. The one in the upper photo is not obviously related in design to either the Tarnier or Lion models.