Institut Puériculture de Bruxelles
The original name of the Institut was "Institut des Couveuses d'Enfants" and it was located at Rue de Louvain #94 and Rue de la Presse 37. It was founded by Edmond Cordier, a well-known pediatrician in Brussels and apparently member of a wealthy family, and was staffed by the "Filles de la Sagasse" (Daughters of Wisdom, a Catholic order founded in 1703) as of 1907. At that time, the Institut had 15 incubators, divided into two sections, and the staff would pick up children night and day from the parents' homes in a portable incubator designed and patented by Dr. Cordier.
On December 24, 1907, the foundation was laid for a new Institut building at Vogelzang near Avenue de Tervueren and Parc de Woluwé. It had space for 150 preterm children and disabled children and children in foster care, and also included an operating room, central heating, and good ventilation. A barn was constructed adjacent to the Institut for goats and donkeys, and their milk was used to supplement mother's milk. The new building was completed and occupied in August of 1909 and known as the "Institut Puériculture de Bruxelles."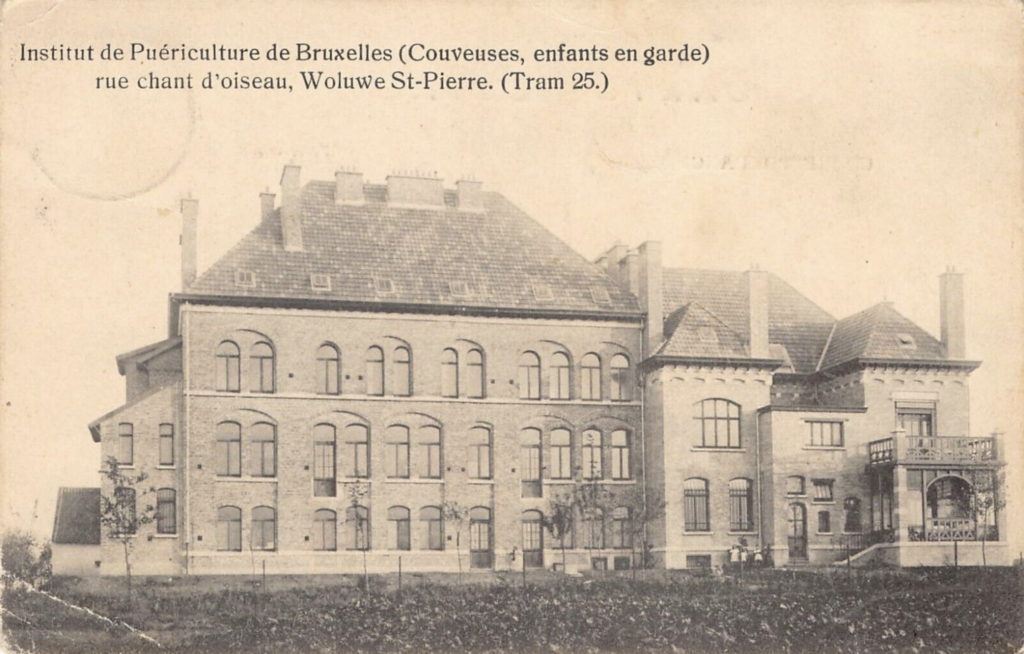 The incubators appear to have been manufactured locally, based loosely on the Lion design, but with some improvements. "We draw attention to the incubator devices and the mode of installation of these devices which presents advantages to the older model of Lion. Our devices, apart from greater elegance, are easier to disinfect and ventilate than the Lion incubator. They also allow, because of the glass walls, easier monitoring of the incubator and feeding… " The Institut received a gold medal at the 1910 Brussels International Exhibition, which also had an incubator baby exhibit by Alexandre Lion.
After the First World War, the success of the Institut necessitated new extensions and a new building was built to double its capacity, which was inaugurated in 1936 in the presence of the Count and Countess of Paris, who were there to honor Dr. Cordier because of his earlier care for their own children.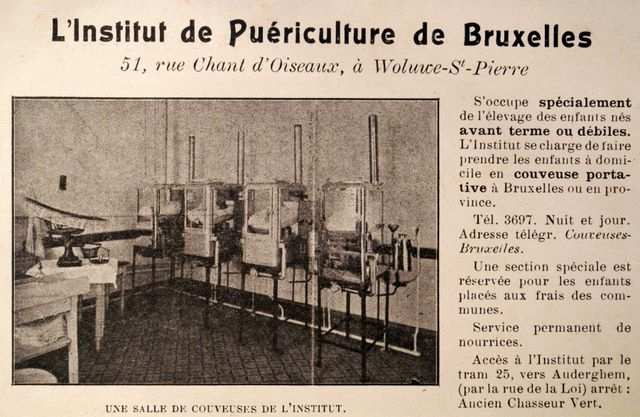 Above: A contemporary newspaper notice for the Institut, showing its incubator room, and describing the services available. "The Institut takes special care of the upbringing of preterm or disabled children. The institute can arrange for the children to be picked up at home in a portable incubator in Brussels or in the provinces. A special section is reserved for children placed at the expense of the municipalities. Permanent nursing service."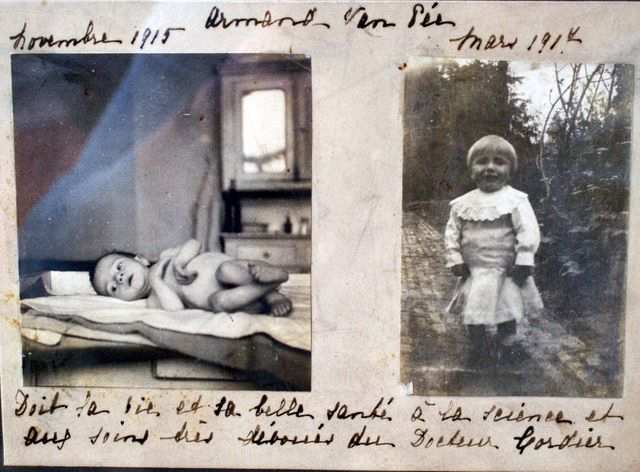 Above: A testimonial from one of the graduates of the Institut in 1917.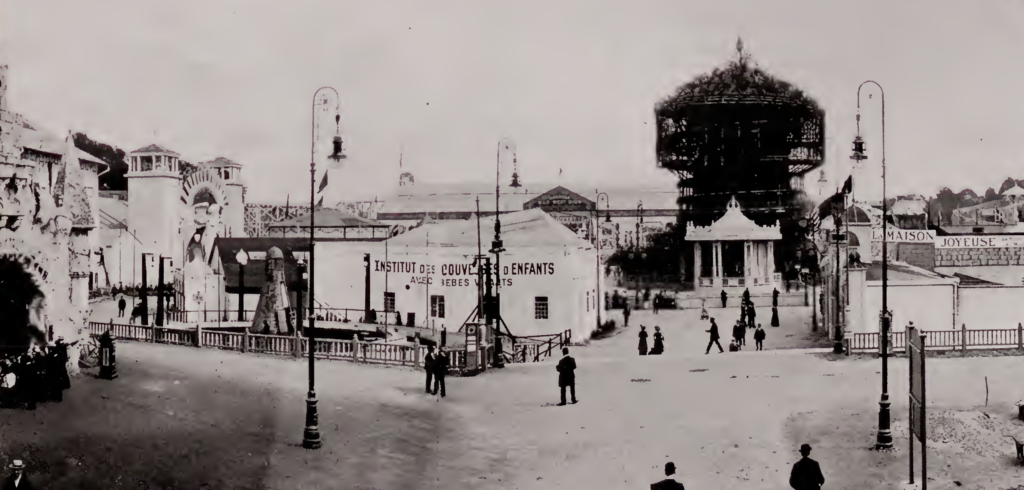 Above: A photograph of Institut des Couveuses d'Enfants exhibit on the Plaine des Attractions at the 1910 Brussels International Exposition. Source: "Les Merveilles de l'Exposition" souvenir album.