Abraham Jacobi 1830-1919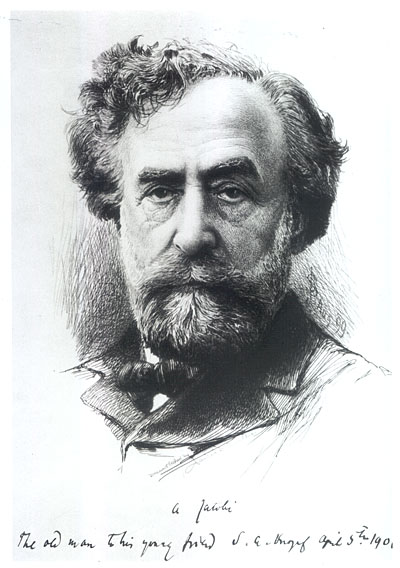 Abraham Jacobi was a pioneering pediatrician and medical educator. He was born on May 6, 1830 in Germany in Hartum, Westphalia, the son of a poor Jewish shopkeeper and his wife, and attended the Gymnasium in Minden. After graduating, he studied medicine at the Universities of Greifswald, Göttingen, and Bonn, receiving an MD at Bonn in 1851.
He joined the 1948 revolutionary movement in Germany at the age of 18. The revolution failed, and many activists were rounded up in the aftermath, including Jacobi. He was detained in prisons in Berlin and Cologne in 1851, and later at Bielefeld and Minden, where he was convicted of lese Majeste in 1853. After he was released, he left for England, where he stayed with both Karl Marx and Friedrich Engels, and practiced for a few months to gather funds for a move to the US. He immigrated to the US in 1853 and started out as a general practitioner in New York before specializing in pediatrics. He remained in contact with Marx and Engels and was later involved with the New York Communist Club.
Jacobi became a professor of childhood diseases at New York Medical College in 1861 and founded the first pediatric clinic there in 1862, then from 1867 to 1870, he was chair of the medical department of the City University of New York. He taught at Columbia University from 1870 to 1902, and established the first Department of Pediatrics at Mount Sinai Hospital. He was a strong advocate for preventive medicine and public health, promoting sanitation, breastfeeding, safe milk supplies, and vaccination to prevent the spread of infectious diseases.
In addition to his clinical work, Jacobi was a prolific writer and lecturer, publishing numerous articles and books on pediatrics, medicine, and education, and was a co-founder of the American Journal of Obstetrics. Widely admired and respected, Jacobi received many honors. He was the president of the American Medical Association for several terms, as well as the New York Pathological Society, the New York Obstetrical Society, the New York Academy of Medicine, the American Pediatric Society, and several others.
He died at his summer home in Bolton on July 10, 1919, at the age of 89. He was married three times and had three children. He was survived by one daughter. Jacobi Medical Center in the Bronx, founded in 1955, was named in his honor.
---