Dr. Mary Ellen (Mel) Avery (1927-2011)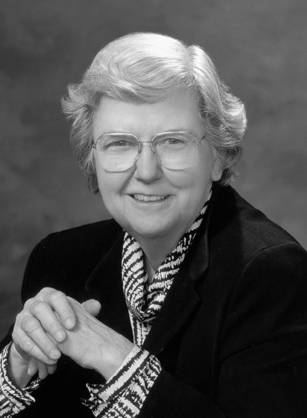 Dr. Mary Ellen Avery was born in 1927 and grew up in New Jersey. Inspired by her friendship with a pediatrician who lived next door, she was determined to have a career taking care of children, graduating summa cum laude from Wheaton College and then attending Johns Hopkins School of Medicine. She remained at Johns Hopkins for her internship and residency and then did a research fellowship in pediatrics at Harvard Medical School and studied respiratory physiology at the Harvard School of Public Health with Jere Mead. During her time there, she made a crucial discovery — lack of surfactant is the cause of respiratory distress syndrome of prematures (then known as hyaline membrane disease) — and published a breakthrough paper about it in 1959.* Her discovery led directly to the development of surfactant replacement therapies that have saved the lives of hundreds of thousands of premature infants.
Dr. Avery had a legendary career at Johns Hopkins, Montreal Children's Hospital, McGill University, Harvard Medical School, and Boston Children's Hospital, and inspired generations of residents, fellows, and researchers to follow in her footsteps. She received many honors and awards, including the National Medal of Science, the Trudeau Medal, the Virginia Apgar Award, the Chadwick Medal, the Howland Medal, the Philipson Prize, and the E. Mead Johnson Award. She was elected President of the American Pediatric Society for 1990-1991, was the first woman president of the Society for Pediatric Research, and the first pediatrician to be president of the American Association for Advancement of Science. After stepping down as the chair of pediatrics at Harvard in 1985, she was an active member of UNICEF and traveled the world as an advocate for children's health and vaccinations. Dr. Avery passed away in 2011 at the age of 84.
* Avery ME, Mead J. Surface properties in relation to atelectasis and hyaline membrane disease. AMA J Dis Child (1959) 97(5, Pt 1):517-23. PMID 13649082.
---
"Surfactant Deficiency in Hyaline Membrane Disease: The Story of Discovery," by Mary Ellen Avery, in American Journal of Respiratory and Critical Care 161:1074-1075, 2000.