Jean-Louis-Paul Denucé (1824-1889)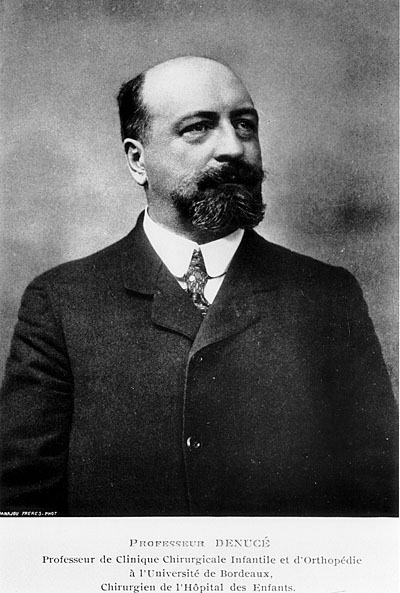 Jean Louis Paul Denucé was born January 21, 1824 in Ambarès (Gironde), France. He was a Professor of Surgery at the Paris School of Medicine, then at the Faculty of Medicine and Pharmacy of Bordeaux (l'École de Médicine de Bordeaux), and Chair of the outpatient clinic. He was also Dean of the Faculty of Medicine of Bordeaux from 1878 to 1885 and a member of the National Academy of Medicine. He published the first report of an incubator in the Western medical literature. Aside from his work with incubators, he is remembered as a pioneer in plastic surgery, and a ligament is named after him (ligament carré de Denucé). He passed away March 18, 1889 in Bordeaux.
"The first report to describe an incubator developed for care of the premature infant was written by Jean-Louis-Paul Denucé (1824-1889) of Bordeaux, France. About 400 words long, citing no references, and published in the Journal de Médecine de Bordeaux in 1857, it described a double-walled zinc tub in which the space between the walls was filled with warm water." — Thomas E. Cone, Am. J. Dis. Child. 135:658-660, July 1981.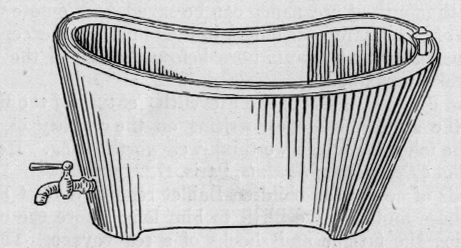 " In 1857, physician Jean-Louis-Paul Denucé published a description of an infant incubator consisting of a large zinc metal tub with a smaller metal tub set inside. In Denucé's description, both tubs were welded at the top edges with a small opening near the top where warm water could be poured inside. The incubator also had a drain at the bottom to drain water that had cooled." — The Infant Incubator in Europe (1860-1890), embryo.asu.edu/pages/infant-incubator-europe-1860-1890
Image of Dr. Denucé is from the NLM Historical Images in Medicine web site. Image of the zinc tub is from Hess, 1922.
---