Pierre Victor Alfred Auvard (1855-1941)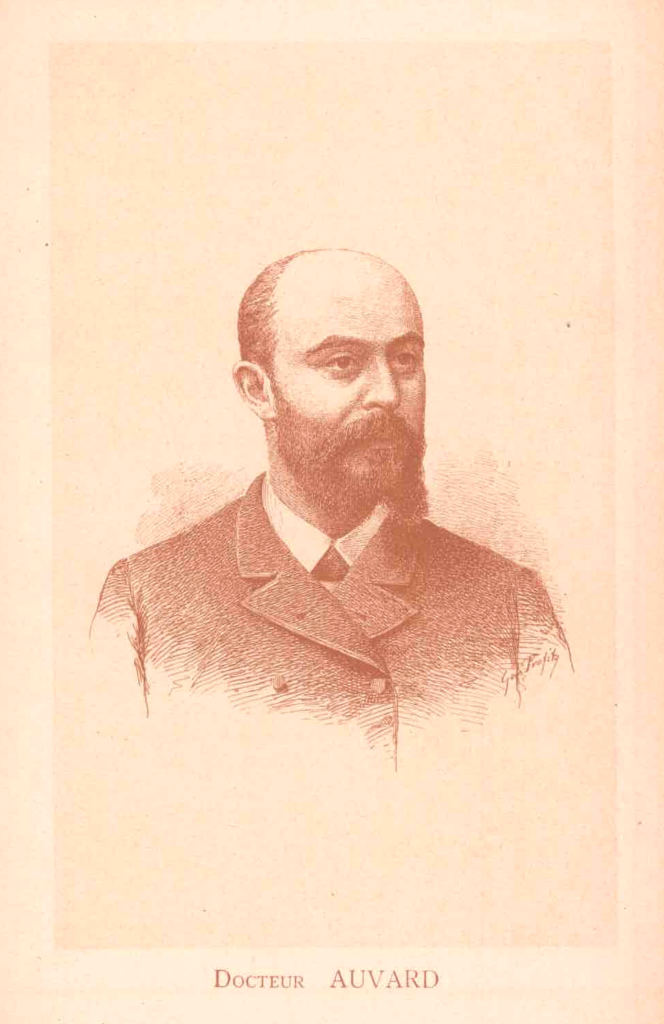 Pierre Victor Alfred Auvard (sometimes given as Pierre Victor Adolf Auvard) was a French obstetrician and gynecologist born in 1855 in Puyval in the department of Corrèze. He studied medicine in Paris, becoming an Interne de hôpitaux in 1879, then furthered his studies in Germany in Leipzig, Dresden, and Berlin. He received his doctorate in 1884, with a thesis titled De la pince à os et du cranioclaste. His academic advisor for his thesis was Stéphane Tarnier.
Dr. Auvard was a proponent of obstetrics as a surgical specialty, instead of it being relegated to midwives. In addition to practice of OB/GYN in his private clinic, he was editor in chief of the Archives de Tocologie et Gynécologie. He published prolifically, and several maneuvers and instruments in the field of Obstetrics are named after him, as well as the "Auvard Couveuse," which was an improved version of Tarnier's original couveuse. He was also very interested in religions, particularly the religions of India, and published (with M. Schultz) a translation and commentary of the Bhagavad Gita in 1919, among other Sanskrit texts. He was honored as a Knight of the Legion of Honour in 1895.
Dr. Auvard died in 1940 at the age of 84-85.
"In 1883, Tarnier's student Pierre-Victor Auvard published a report in which he stated that Tarnier's model reduced the infant mortality rate in half. Together with Auvard, Tarnier developed a model in response to the nurses in the maternity wards who had previously had to fill the water reservoir three times a day because they thought the thermosiphon seemed too risky to keep on for the whole day. The Auvard-Tarnier model was also a two-tiered sawdust insulated box, but instead of a tank it was heated with removable clay water bottles. Nurses could replace the water bottles with ease and did not have to frequently re-fill the device. At the time, this model was affordable, which encouraged hospitals to adopt it.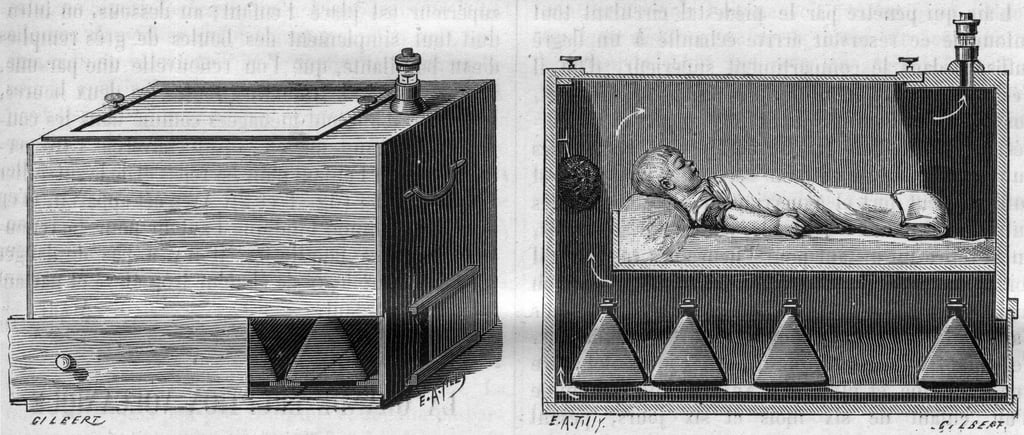 "The Tarnier-Auvard incubator model became increasingly popular device in maternity wards in Paris until the 1890s, and it spread to the US. In 1887, John Bartlett, a physician at the Chicago Policlinic, later renamed as the John H. Stroger, Jr. Hospital, in Chicago, Illinois, replicated Tarniers incubator. Bartlett's incubator differed from Tarnier's original plan only slightly. Incubators designed during the late 1800s were mainly focused on keeping the infant isolated, clean, and warm. The early developers of incubators recognized the need to give premature infants a stable and sterile environment to provide the care they needed to survive." — "The Infant Incubator in Europe (1860-1890)," The Embryo Project.
---
Biographical Sketch in French from Dictionnaire illustré des contemporains, by Émile Saint-Lanne.
Pierre Victor Alfred Auvard (Wikipedia)
De La Couveuse Pour Enfants, by A. Auvard, 1883. Source: Gallica.fr
Nouvelle Couveuse Pour Enfants, 1889. Source: Gallica.fr.