Virginia Apgar, MD (1909-1974)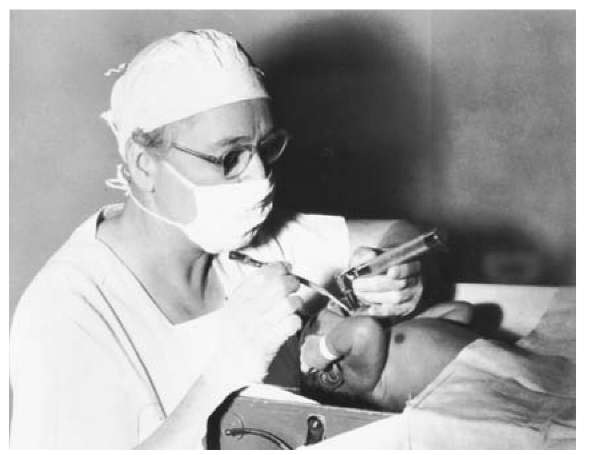 If we neonatologists ever get a patron saint of our own, it will probably be Virginia Apgar. We are reminded of Dr. Apgar's dedication, wisdom, wit, tenacity, and many contributions to infant care every time we are called to the delivery room to evaluate a baby.
Dr. Apgar originally intended to become a surgeon, but to our great good fortune, ended up in anesthesia instead, where she soon turned her attention to the care of mothers and the assessment and resuscitation of newborns. Her elegant paper of 1952 established the scoring system that now bears her name, but she was also famous for her work in the March of Dimes, her love of fly-fishing, golfing, stamp collecting, cars and fast driving, and her construction of her owned stringed instruments — among other things. In her 50s, she began taking flying lessons, with a stated goal of someday flying under New York's George Washington Bridge.
Virginia Apgar was born on June 7, 1909, in Westfield New Jersey, and attended Westfield High School. She attended college at Mt. Holyoke, where she majored in zoology with minors in physiology and chemistry, and then entered medical school at Columbia University, graduating in 1933. She originally hoped to be a surgeon, and completed a surgical residency in 1937, but was persuaded by one of her professors to enter anesthesiology. She joined Presbyterian Hospital and built the anesthesiology department there, and was the first woman to be promoted to full professor in 1949. Her research focused on the effects of anesthesia during birth, and introduced the Apgar scoring system in 1952.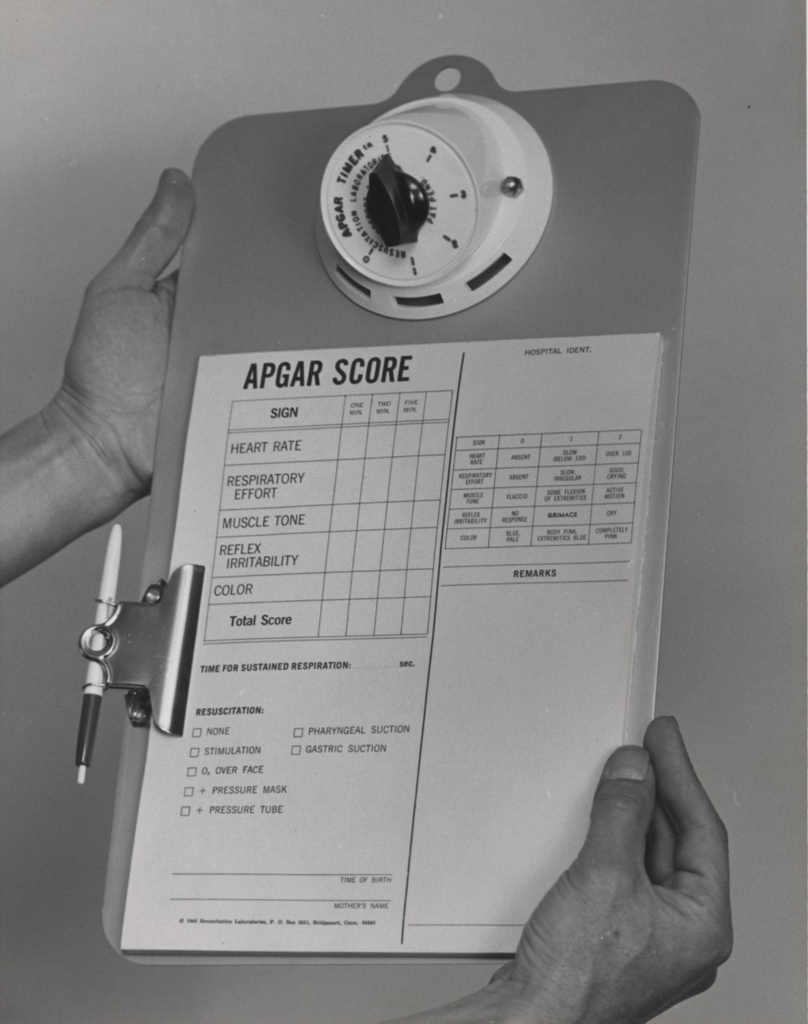 After many years of research and clinical practice, Dr. Apgar returned to school, receiving a masters degree in public health at Johns Hopkins University in 1959. In the same year, she joined the executive council of the March of Dimes, and in 1967 she became the director of their research organization.
Dr. Apgar received many honors, including: the Blackwell Citation from the New York Infirmary in 1960, the Distinguished Service Award of the American Society of Anesthesiologists in 1961, the Gold Medal for Distinguished Achievement in Medicine, awarded in 1973 by Columbia University's College of Physicians and Surgeons, and the Ralph M. Waters Award from the American Society of Anesthesiologists (1973). She was also named Woman of the Year in science by Ladies' Home Journal in 1973 and was honored with a U.S. stamp in her name in 1994.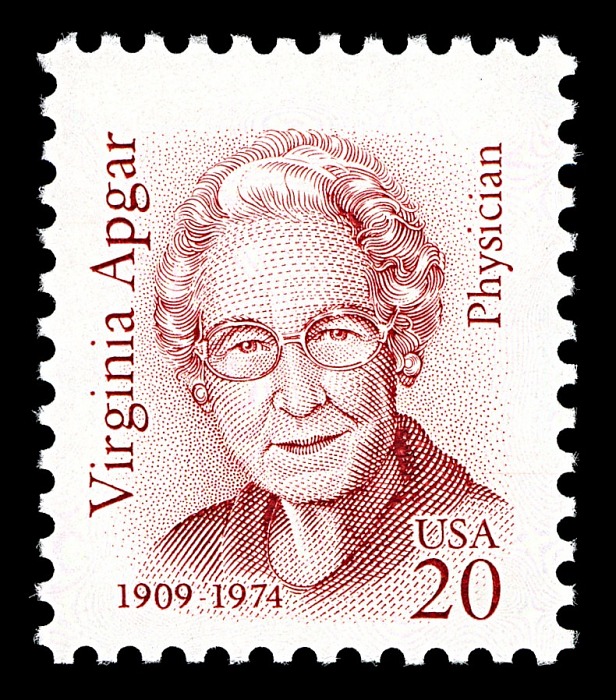 Dr. Apgar died from liver disease at the age of 65 in 1974. She is buried in her home town of Westfield.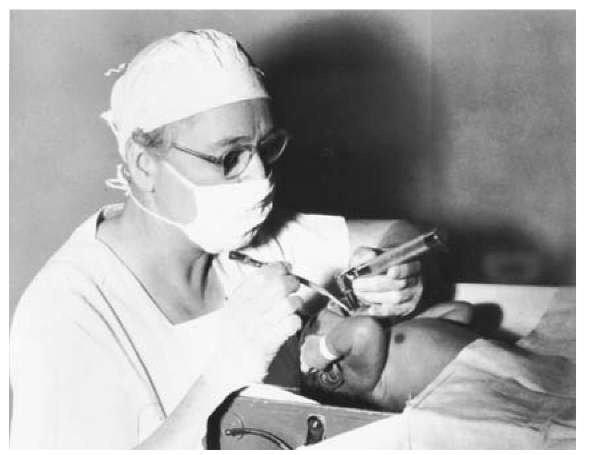 ---