Wonderland at Revere Beach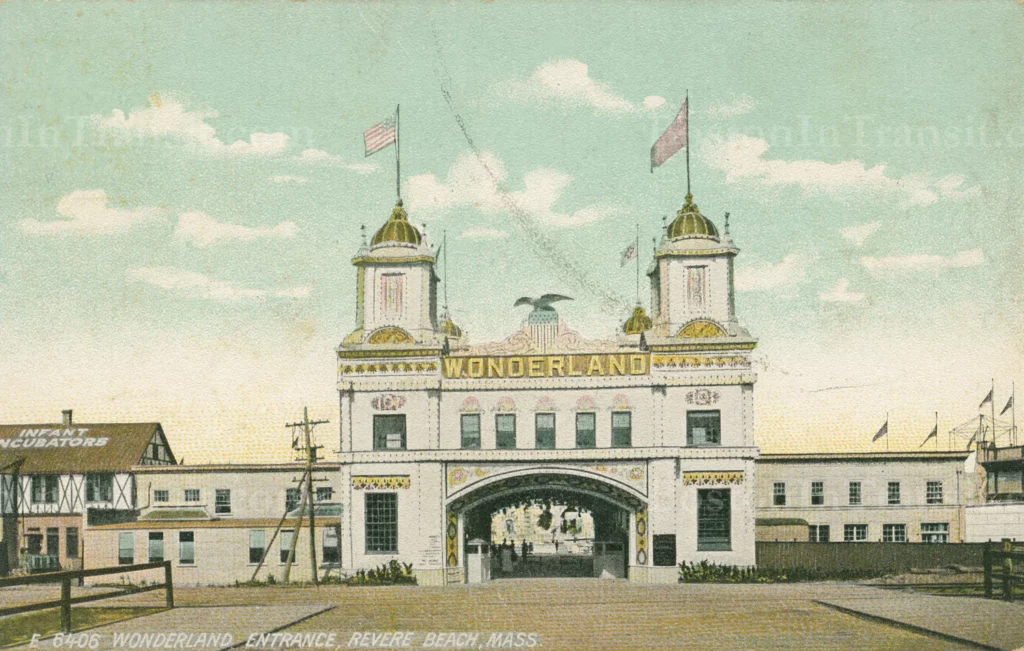 The Wonderland Amusement Park operated from 1906 to 1911 in Revere, Massachusetts, featuring various roller coasters, rides, and exhibits. The park included an incubator baby pavilion According to the Lost Wonderland web site, this was yet another of Martin Couney's business ventures. The exhibit was shuttered in 1909, probably due to the park's bankruptcy proceedings, but reopened in 1910 and apparently continued until the entire park closed down in 1911. The incubator pavilion can be seen on many souvenir postcards, so it appears to have been quite popular.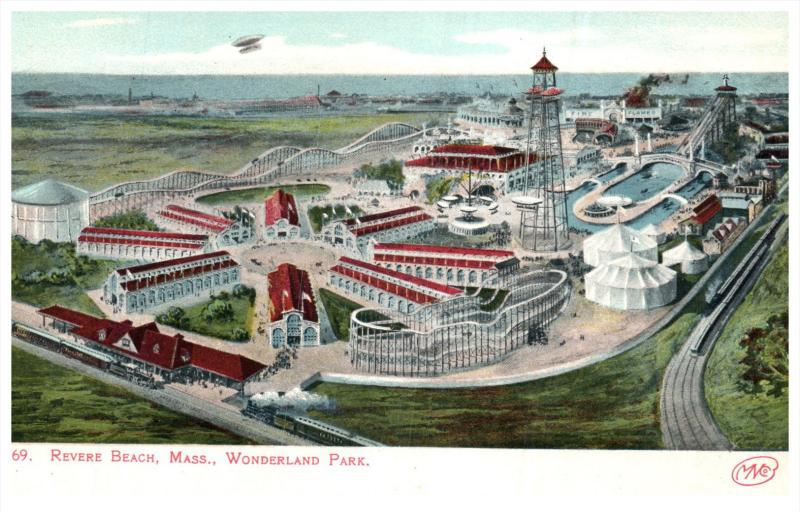 Above: A panoramic view of the amusement park. The entry gateway and incubator building are barely visible at the rear.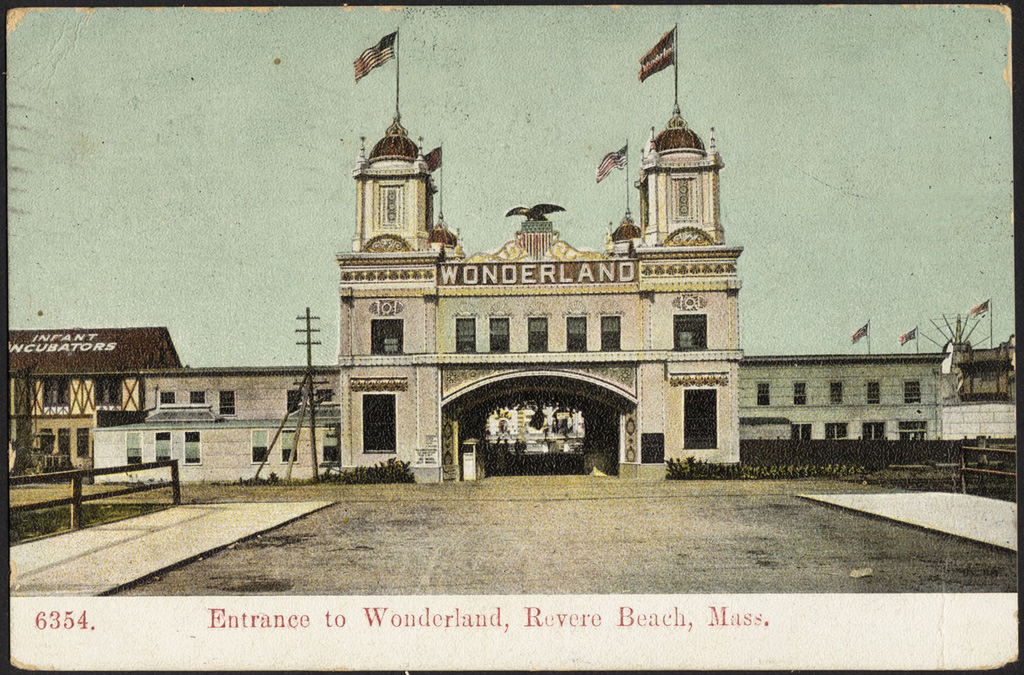 Above: View into the park from the outside, the Incubator building can be seen to the left of the entrance.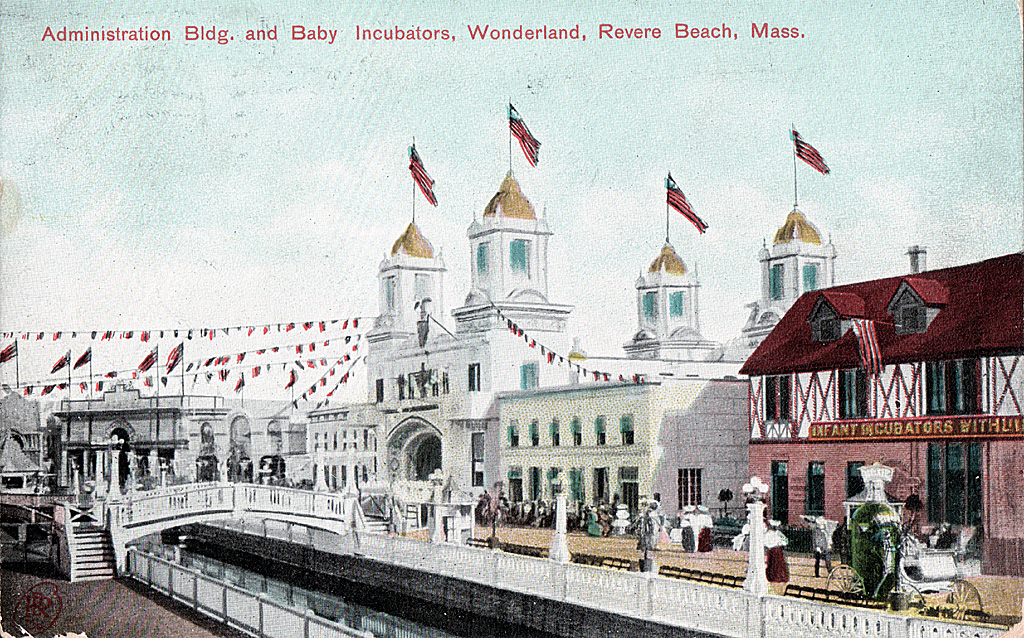 Above: Viewpoint inside the park, the Incubator building can be seen on the right, with the administration building to its left and then the park gateway.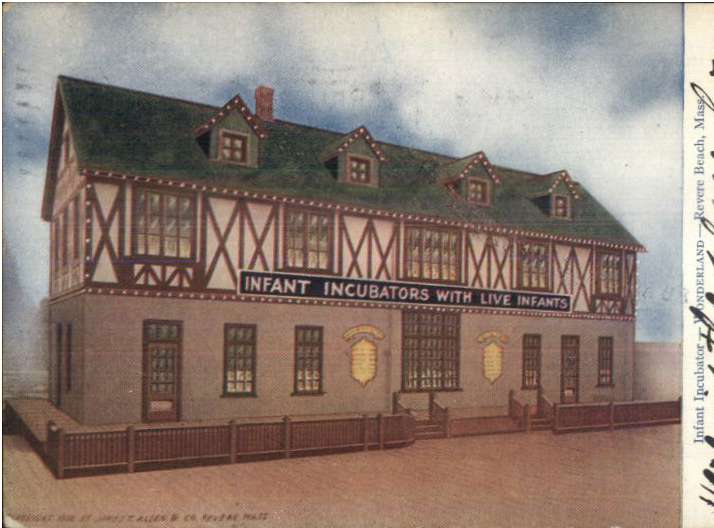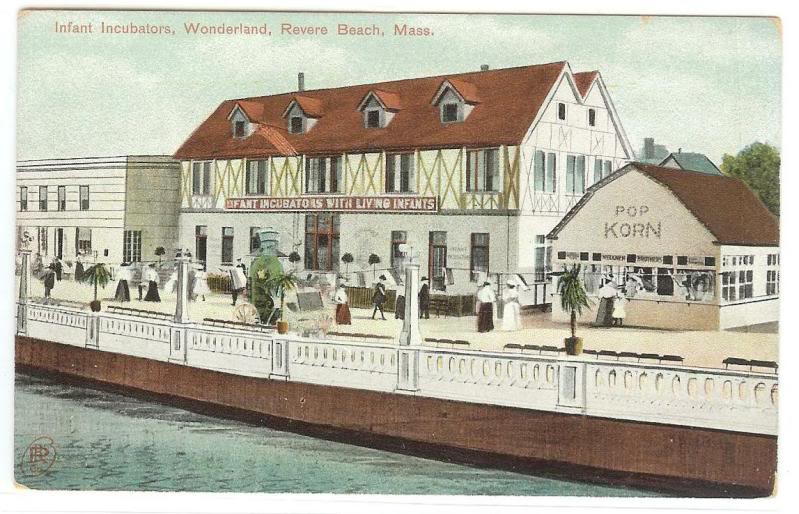 Above: Two postcards with more complete views of the incubator building.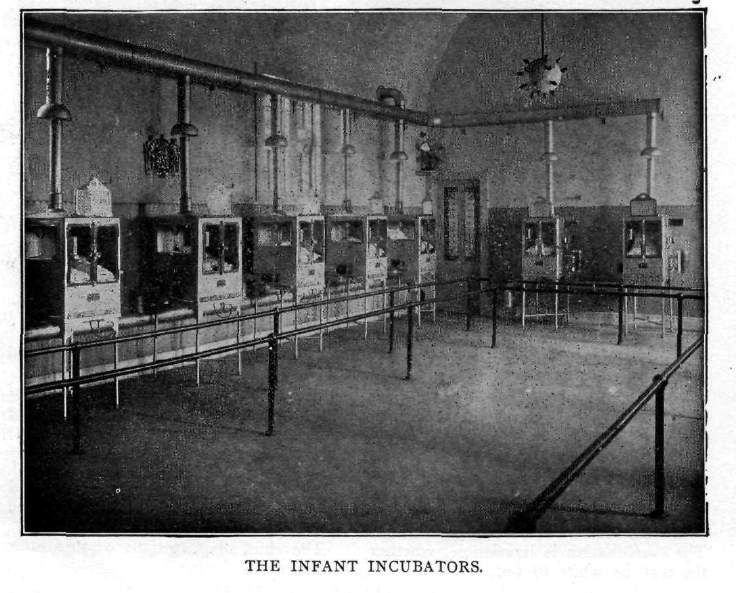 Above: View of the interior from the 1906 Souvenir Book.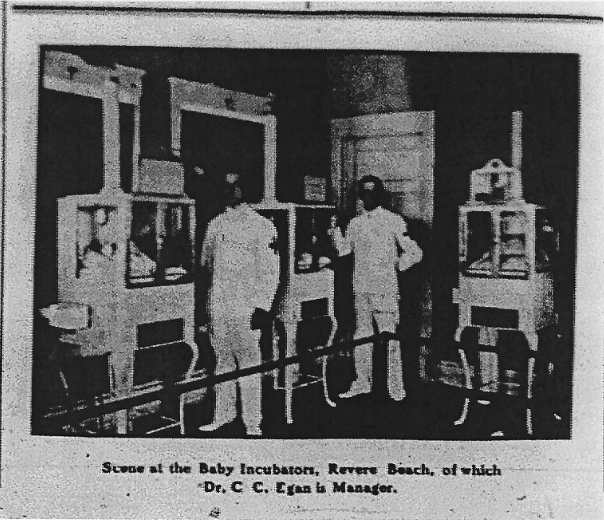 Above: Doctors with incubators. The incubators are clearly of the Lion design, presumably manufactured by Kny-Scheerer and supplied by "The Incubator Company" which was another business venture of Couney and Fischel.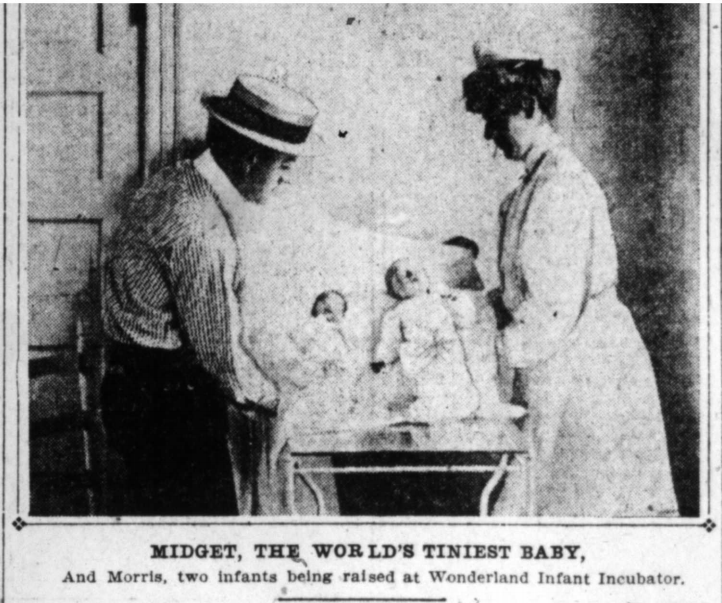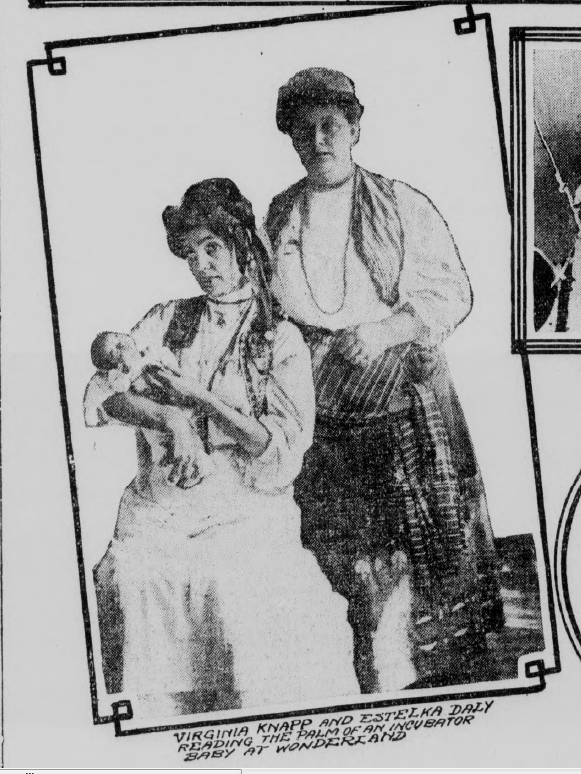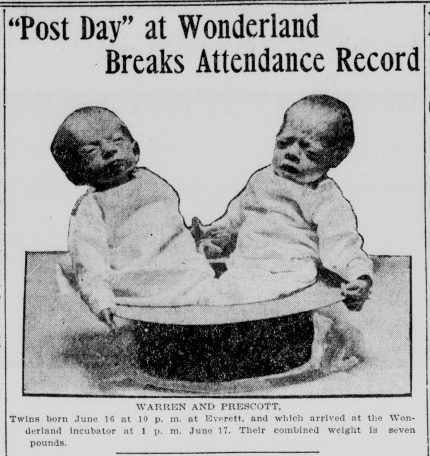 Above: Several photos from contemporary press coverage.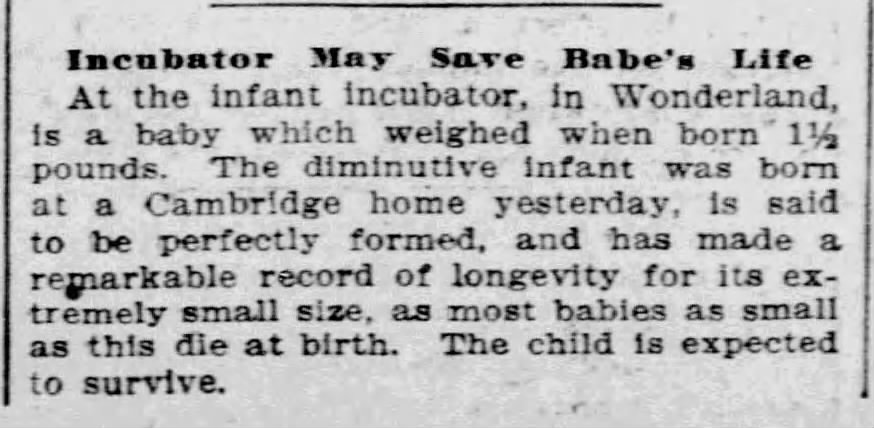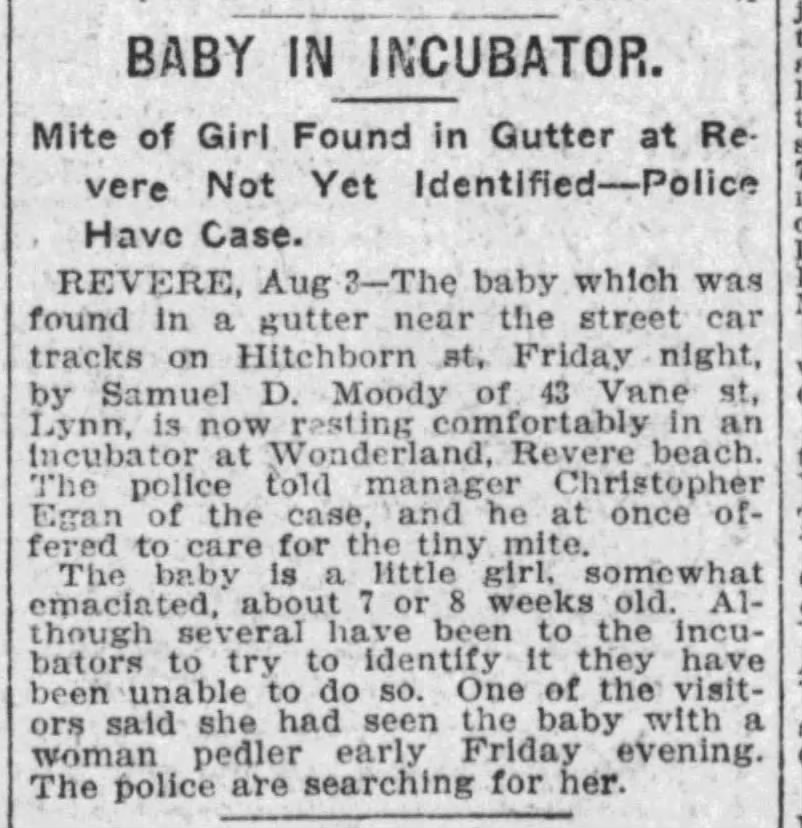 Above: Several clippings from contemporary press coverage and advertisements.
---