Luther Emmett Holt (1855-1924)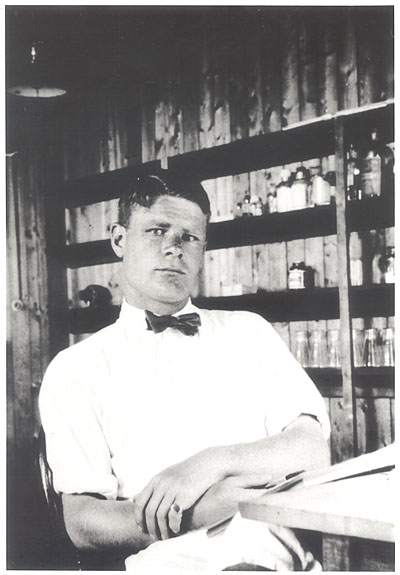 Luther Emmett Holt was an American pediatrician and author. He was born in Webster, New York, near Rochester, on March 4, 1855, and attended Webster Academy. He was an undergraduate at the University of Rochester, graduating in1875, then attended medical school at the University at Buffalo and then the Columbia University College of Physicians and Surgeons, graduating with his MD in 1880.
Holt was a pioneer in the science of pediatrics. Contaminated milk was a major cause of infant morbidity and mortality at that time. He drove the introduction of milk certification in New York City, along with the creation of milk commissions and advisory boards for the Department of Health. After the Babies Hospital (now Morgan Stanley Children's Hospital) was established in 1887, he became its first medical director in 1889.
Holt was a charter member of the American Pediatric Society when it was created in 1888, and would serve as its president twice (1897 and 1923). He was one of the founders of the first American pediatric journal, Archives of Pediatrics, in 1884. In 1891 he was appointed to the board of the Rockefeller Institute. Following his development of a child welfare program adopted at the Red Cross Cannes Conference of 1919, he was elected president of the Child Health Organization. He was also president of the American Association for the Study and Prevention of Infant Mortality. He succeeded Abraham Jacobi as Professor of Pediatrics at the Columbia University of College and Surgeons from 1901 to 1922. Among his other honors were an LL.D. from Rochester University and DSc from both Brown and Columbia Universities.
Holt adapted the Babies Hospital head of nursing's lecture notes into a book called "The Care and Feeding of Children: A Catechism for the Use of Mothers and Children's Nurses (1894). This was the leading guidebook for parents until the 1930s and '40s. His book "Diseases of Infancy and Childhood" was published in 1896 and went through 11 editions and remained the definitive text in pediatrics until 1940. He published prolifically and his name can be found on over 170 papers in the medical and pediatric journals of the time.
In 1923, the Rockefeller Institute asked him to lecture at the Peking Union Medical College for their winter term. Days before his return home, he died of a heart attack in Peking on January 14, 1924. He was survived by his wife and three children: Mrs. Henry Lowry, Horace Holt, and L. Emmett Holt, Jr. One of his sons, Holt, Jr., was also a pediatrician, and edited editions of his book after his death.
Many of Holt's views on eugenics and regimented methods of child-rearing, particularly the "hands-off" approach to infants under 6 months, are no longer in favor today. He advised that: "Babies under six months should never be played with: and the less of it at anytime the better for the infant. They are made nervous and irritable, sleep badly and suffer from indigestion." Nevertheless, his good works have secured his reputation as one of the founding fathers of pediatrics in the U.S.
---