Sarah Morris Children's Hospital, Chicago, Illinois
The establishment of a premature infant station with 8 beds under the direction of Dr. Julius Hess at the Sarah Morris Children's Hospital in 1922, part of the Michael Reese Hospital in Chicago, foreshadowed the NICUs of today. This was the beginning of hospital-based, physician-directed intensive care for premature and low-birth-weight babies. At the station, medical personnel separated premature infants from the "normal" newborn and pediatric populations. The hospital hired nurses solely to care for and to develop specific procedures to aid these premature babies.The Infants' Aid Society of Chicago, a local women's philanthropic group endowed $85,000 to secure the station's future.
The publication of the first major American textbook devoted to the care of premature infants also occurred in 1922. Julius Hess's Premature and Congenitally Diseased Infants provided the most detailed account of hospital-based premature infant care available in the United States. The premature station at Sarah Morris soon became the acknowledged leader in premature care. It hosted physicians and nurses from around the country eager to learn and implement the latest procedures. Thus, through Hess's writings and willingness to teach, his ideas and practices quickly became standard treatment for all premature infants. Hess collaborated extensively with Evelyn Lundeen, R.N., the head nurse of the premature unit. Later editions of Premature and Congenitally Diseased Infants list her as co-author.
The premature infant unit was expanded to 25 beds in 1932, and in 1951 a new unit was developed with capacity for 40 beds.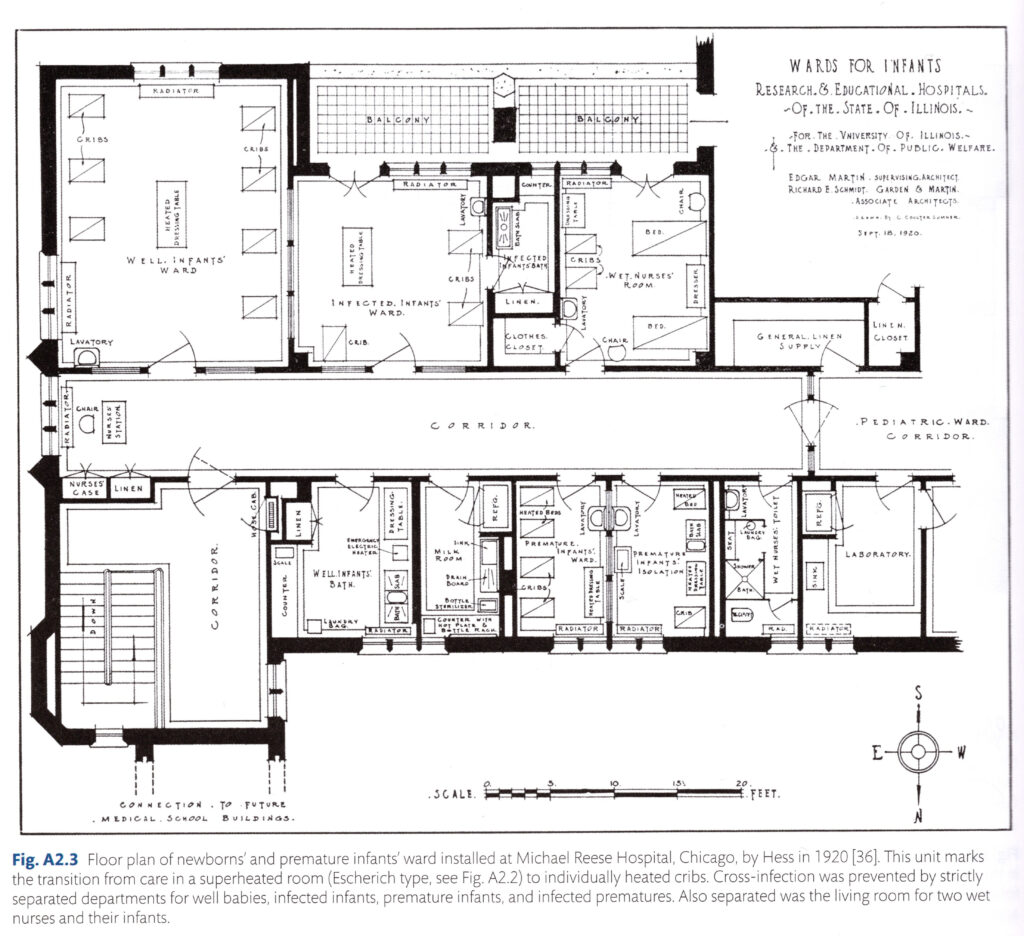 Above: The premature infant care unit opened at Sarah Morris Children's Hospital in 1922. The well baby nursery was across the street in the MIchael Reese hospital.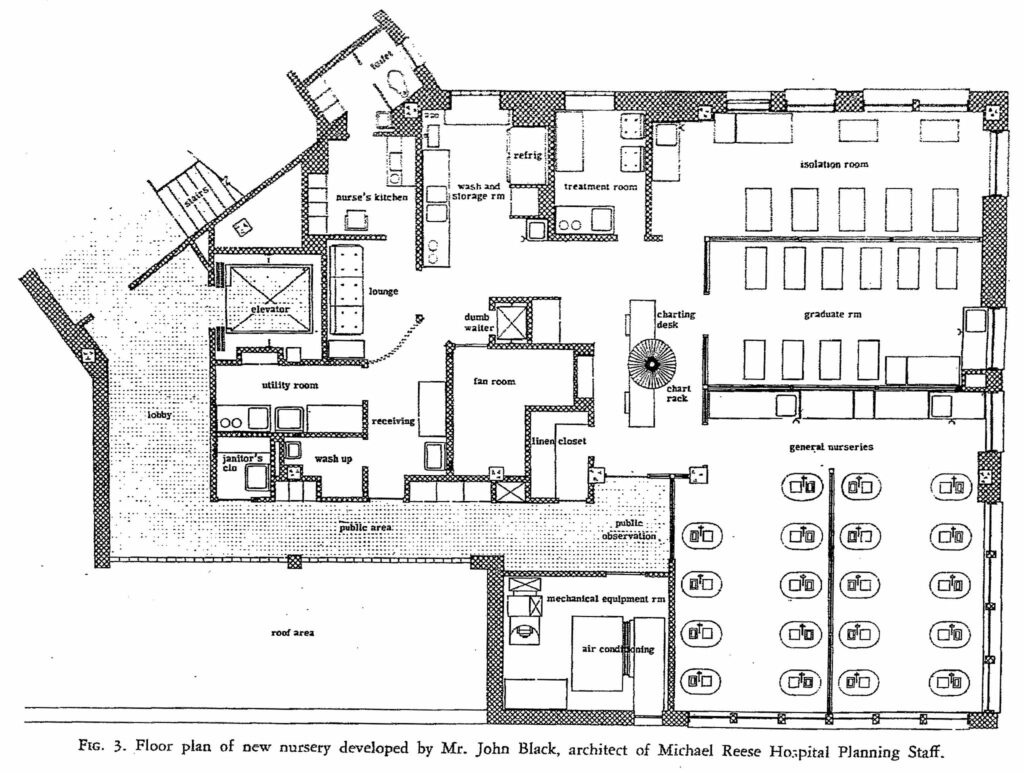 Above: The expanded unit of 40 beds that opened in 1951.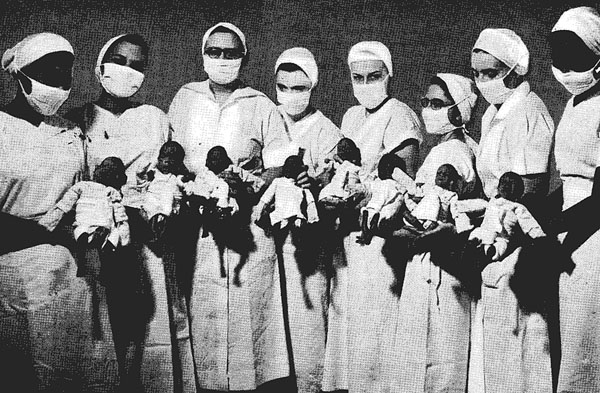 Above: Eight premature infants in the nursery of Michael Reese Hospital, late 1950s. Ages range from 1 to 8 weeks; all weighed less than 1,250 Gm. at birth.