The Lewis and Clark Exposition, 1905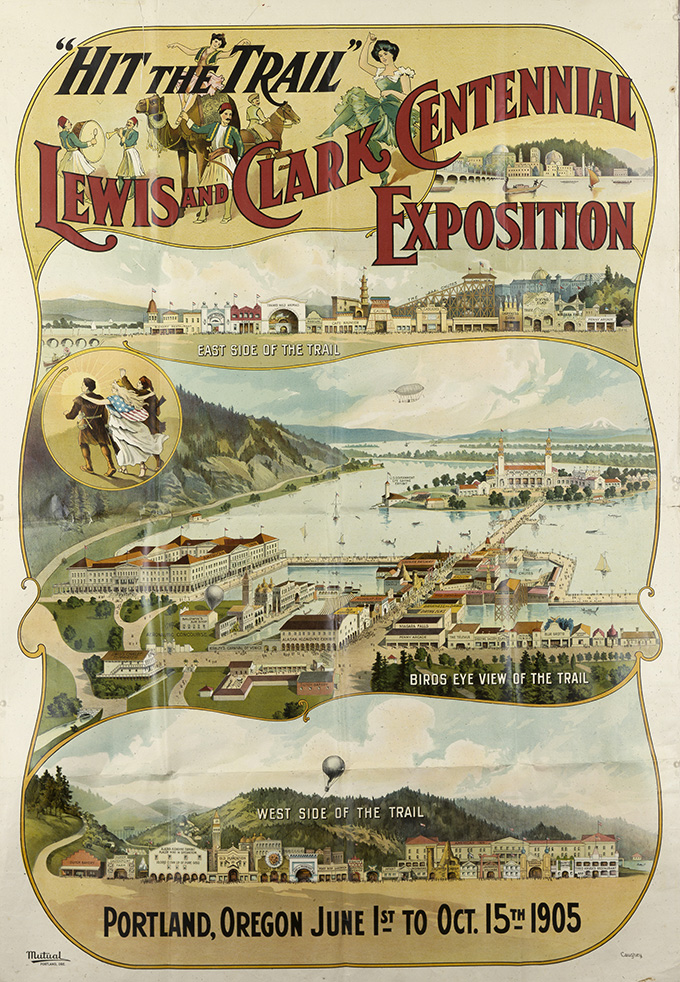 The Lewis and Clark Exposition was hosted by the city of Portland from June 1 to October 15, 1905 in fairgrounds on the northwest edge of town. Covering over 400 acres, the fair showcased exhibits from various nations and states, and it promoted the economic potential of the Pacific Northwest region. The exposition had 1,588,000 paying visitors, of which more than 400,000 were from outside the Pacific Northwest. Portland had a population of only 120,000 at that time.
"The formal layout imitated the "White City" of Chicago's magnificent Columbian Exposition of 1893. The majority of the exhibition buildings overlooked the lake from the ridge where the Montgomery Ward (now Montgomery Park) building would later stand. A wide staircase led downslope to the lake, the amusements, and the U.S. government buildings on a peninsula in the middle of the lake. The buildings (which were cheaply made from lath and plaster and intended for quick demolition) were in the "Spanish Renaissance" style with domes, cupolas, arched doorways, and red roofs. The federal building looked like a cross between a railroad depot and a Mexican cathedral." — Source: Oregon History Project
"The Trail" was an 800 foot-long street that featured amusements and carnival attractions, and included one of Martin Couney's incubator baby exhibits. This was the last World's Fair he is known to have exhibited at. Instead, he seems to have focused on his business of permanent exhibits at amusement parks, including Denver, Atlantic City, Chicago, Coney Island, and South Minneapolis.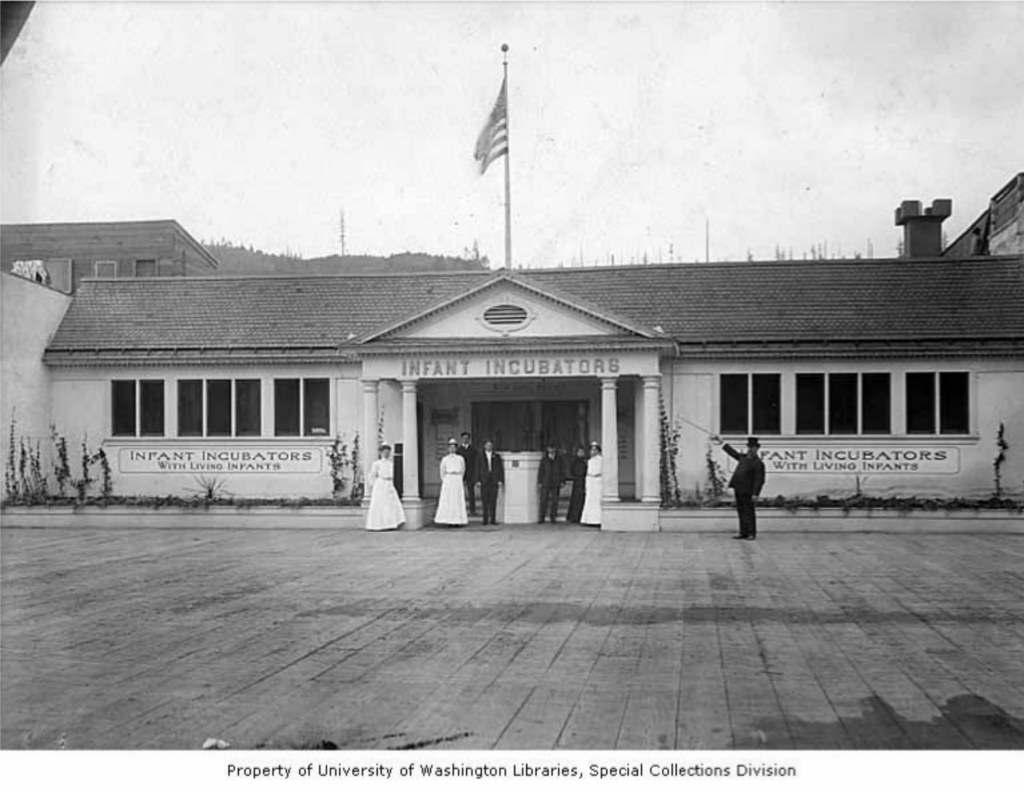 Below, a map and birds-eye view of the exposition.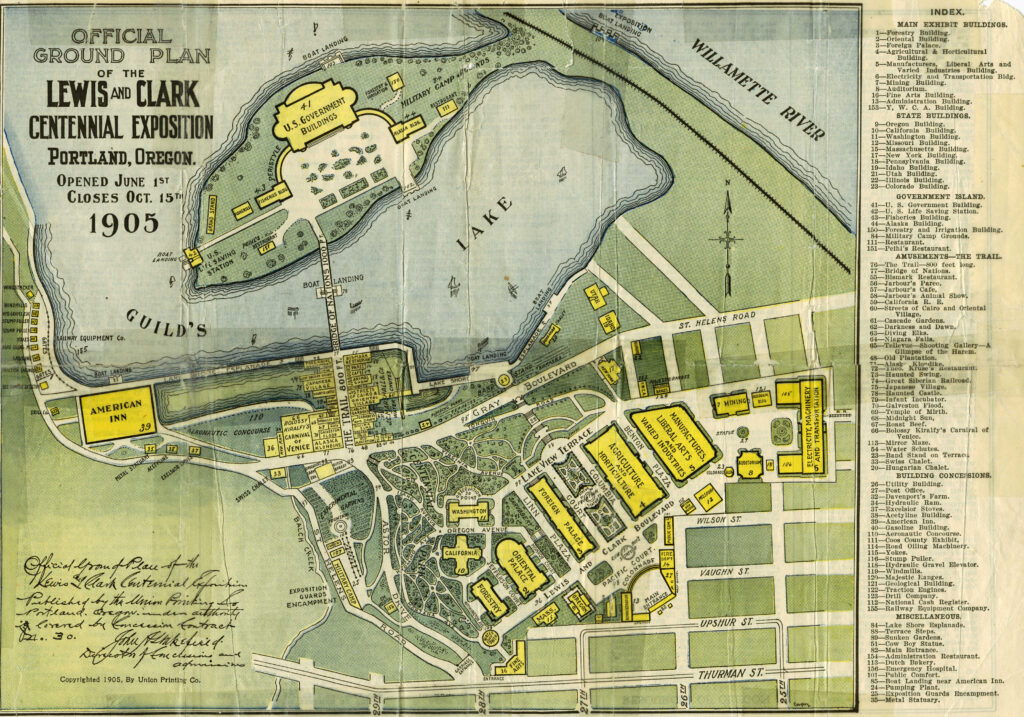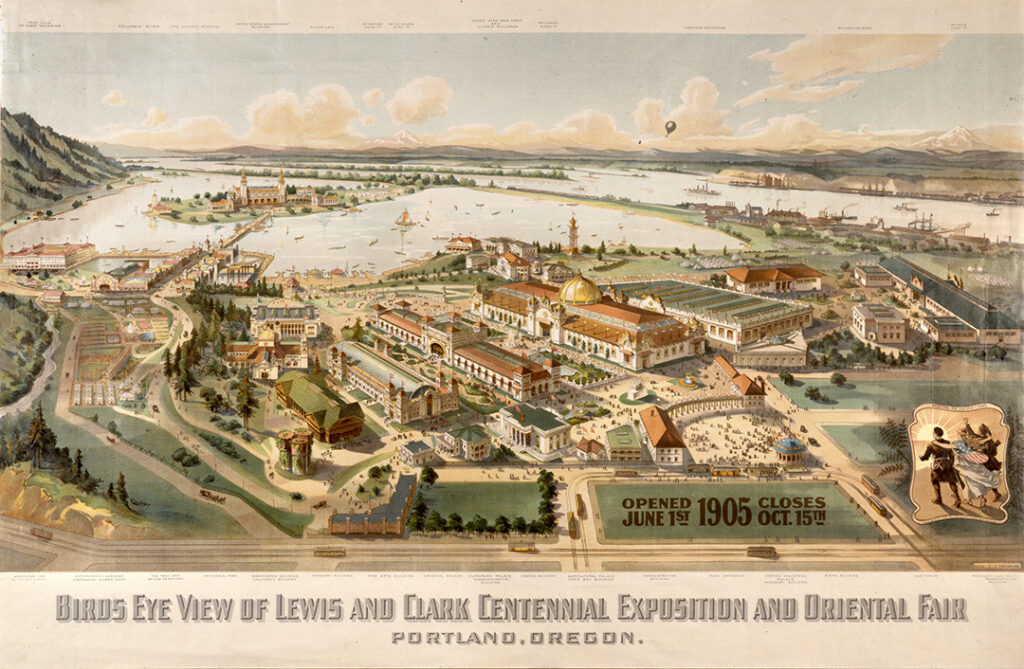 ---