Exposition National Suisse, Geneva, 1896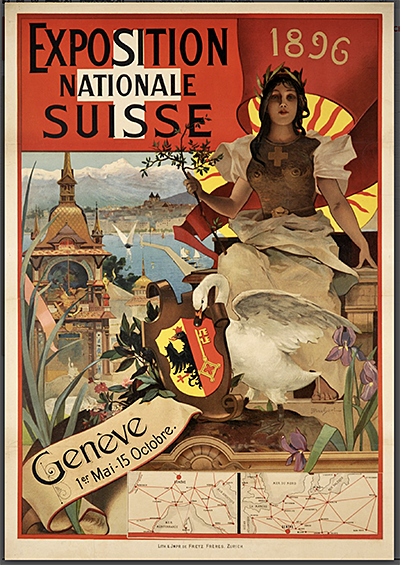 The 1896 Swiss National Exposition opened on May 1 and closed on October 15. It had 2.3 million visitors, but ended in the red. For the first time in Switzerland, a national exposition was supplemented by an amusement park (Parc de Plaisance). The Village Suisse boasted an artificial mountain representing the Bernese Obeland, 56 houses, and 3,523 inhabitants dressed in the country's most diverse costumes, while the Village Noir offered 230 imported Sudanese who lived in mud huts for the summer.
Drs. Thijs Gras kindly sent this scan of the cover of a souvenir booklet for Alexandre Lion's exhibit at the exposition. The image is also available from the Bibliothèque de Genève. I have not been successful in finding any other images of the incubator baby exhibit, not even the usual souvenir postcards that Dr. Lion produced for other exhibitions.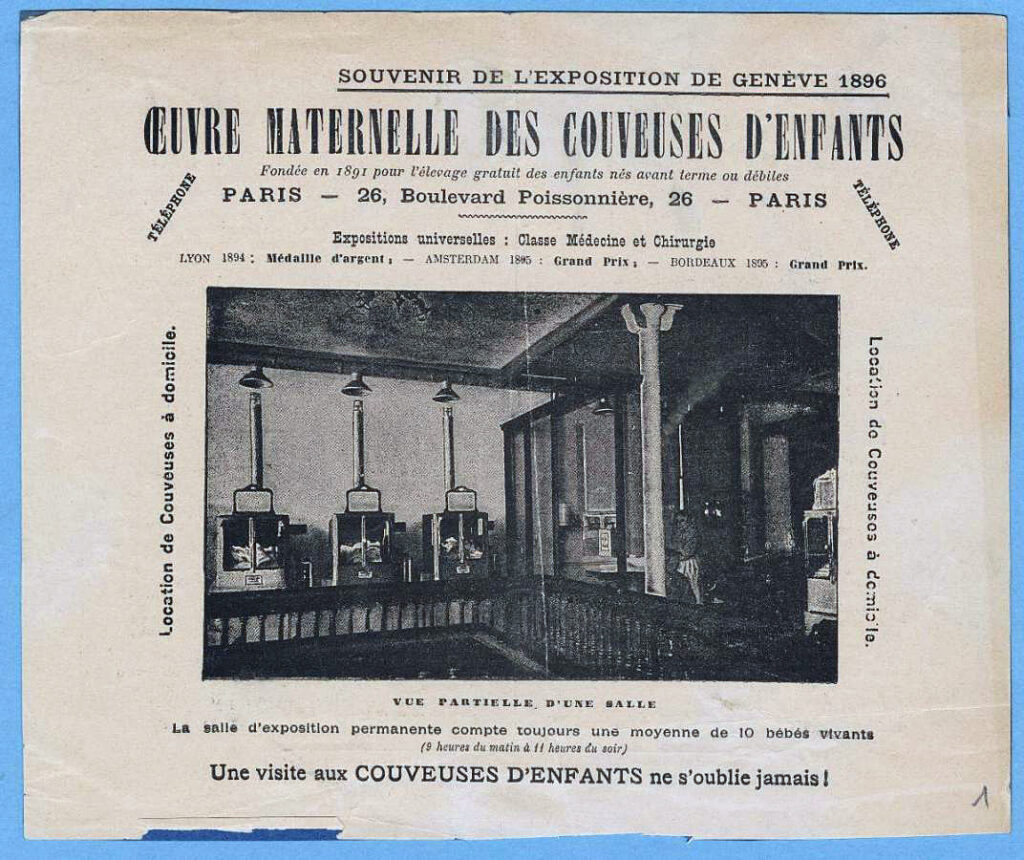 Revue Médicale de La Suisse Romande had an extensive article by Dr. Hector Maillart about Lion's exhibit in the 1896 edition.
"Visitors to the Exhibition all noticed the pavilion which housed the children's incubators and which had been installed by the house of A. Lion of Paris to publicize its devices. Having been entrusted by this house with the medical supervision of the establishment for the duration of the Exhibition, I would like to share some thoughts that these five months of activity have suggested to me.
"I will not enter here into a long dissertation on the incubator for preterm infants; this is a subject that has become classic and perfectly known to all practitioners; the literature has been very rich in them since Tarnier's first communications in 1880.
"Each lying-in hospital currently has devices that are more or less well constructed and more or less easy to handle. almost unique source of the many failures of baby incubators. We could see at the Exhibition that with the Lion incubators these disadvantages disappear…" –– H. Maillart, Revue Médicale de la Suisse Romande, 1896.
Map and overhead view of the exposition.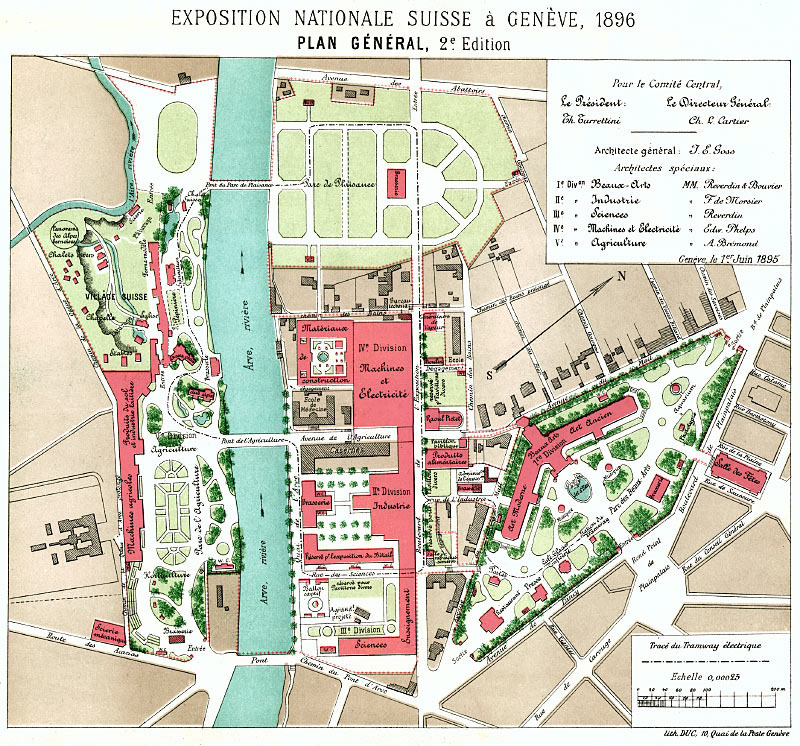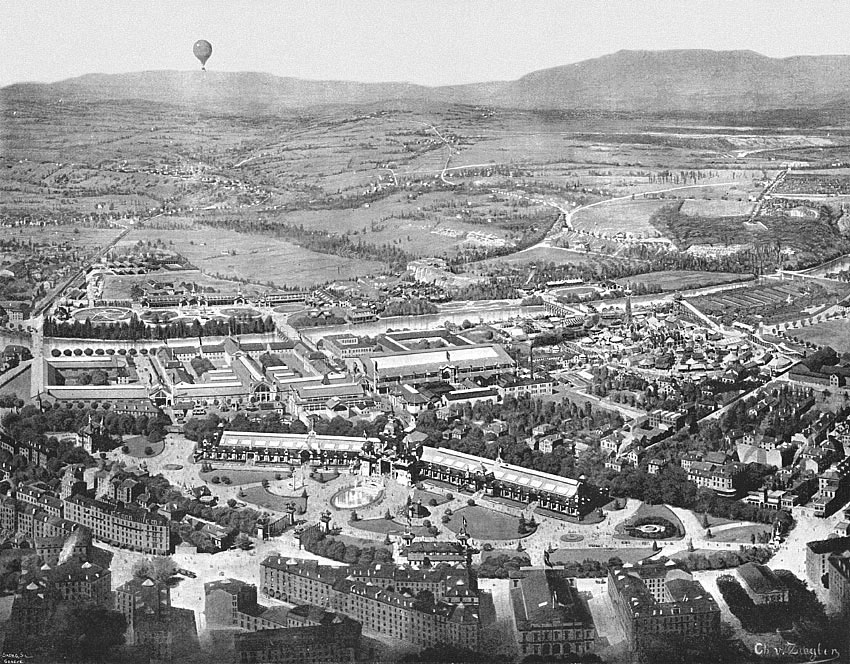 ---
---
General Information
Press Coverage
Maternité Lion Souvenir Booklets
Worlds Fairs and Expositions