Tennessee Centennial Exposition 1897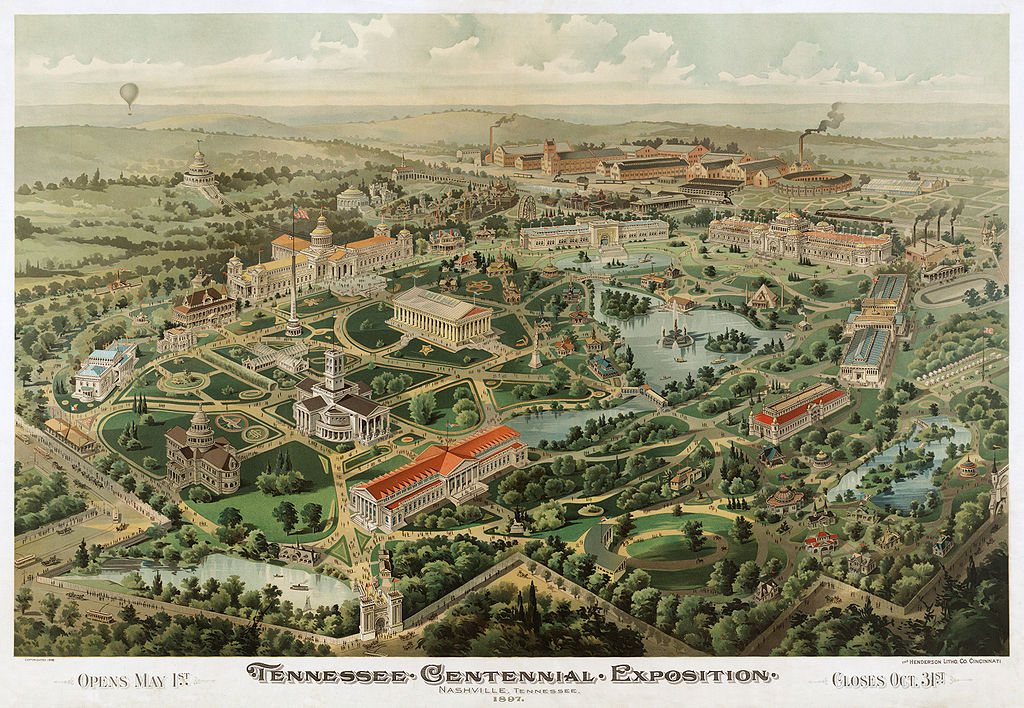 The Tennessee Centennial and International Exposition was held in Nashville from May 1 to October 31, 1897 in what is now Centennial Park. A year late, it celebrated the 100th anniversary of Tennessee's entry into the union in 1796. President William McKinley officially opened the event from the White House, where he pressed a button that started the machinery building at the fair; he would visit in person a month later.
The Exposition grounds covered about 200 acres and was located on the western edge of the city, with access to the streetcar line. More than 100 buildings contained exhibits related to agriculture, commerce, education, fine arts, history, machinery, minerals and forestry, children, women, transportation, and the US Government. The Commerce Building had a section for exhibits by foreign nations. A full-scale replica of the Parthenon was among the attractions. The total attendance was 1,786,714, of which 1,166,692 were paid. Unlike most World's Fairs, this exposition did not lose money, but the final accounting showed a direct profit of less than $50.
Among the foreign entries was an incubator exhibit by Dr. Alexander Lion, who was recruited on one of the promoter's trips to Europe seeking unique attractions. No pictures of the incubator exhibit have survived, at least none that I have been able to find, but the contemporary press accounts mention him on several occasions, although his name is variously spelled as Leon, Lyon, and Lion. He is listed in the subsequent press coverage as having received a silver medal for his technology.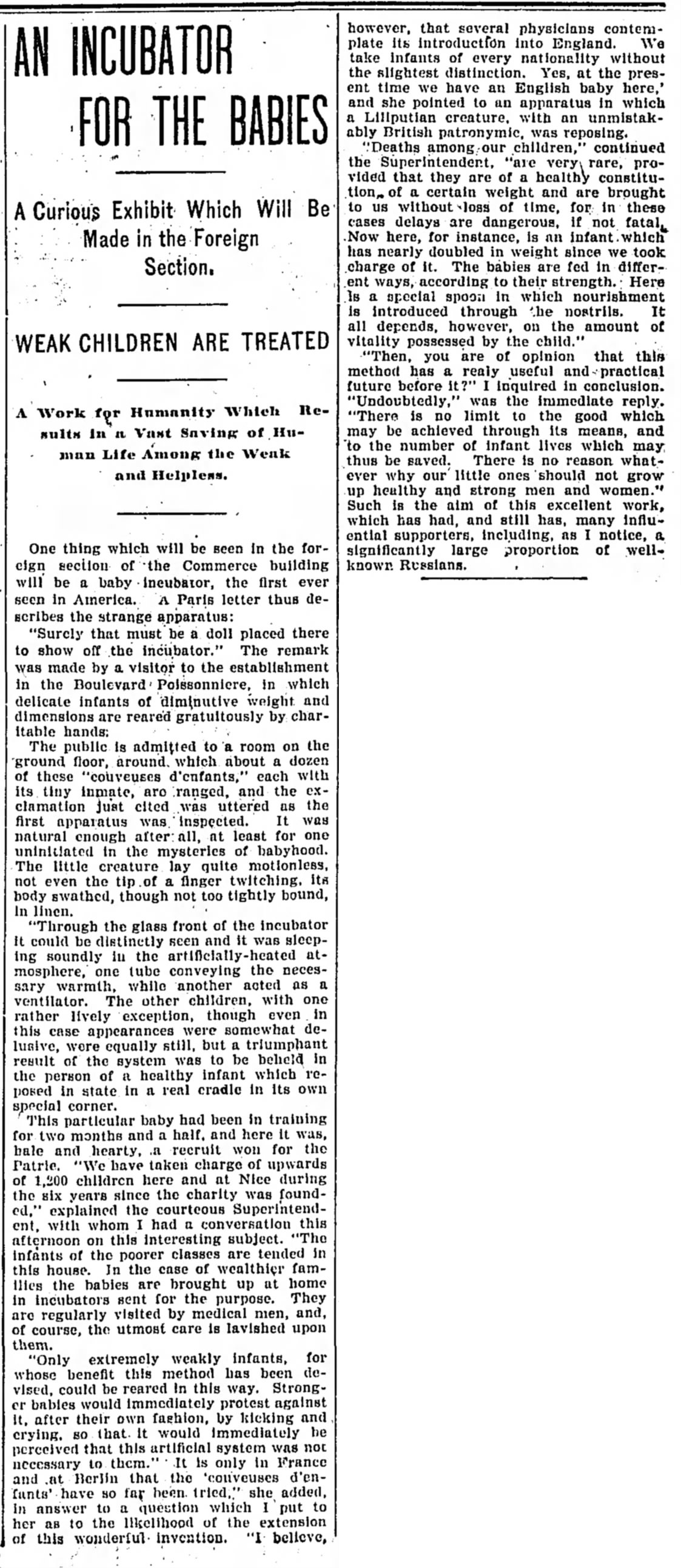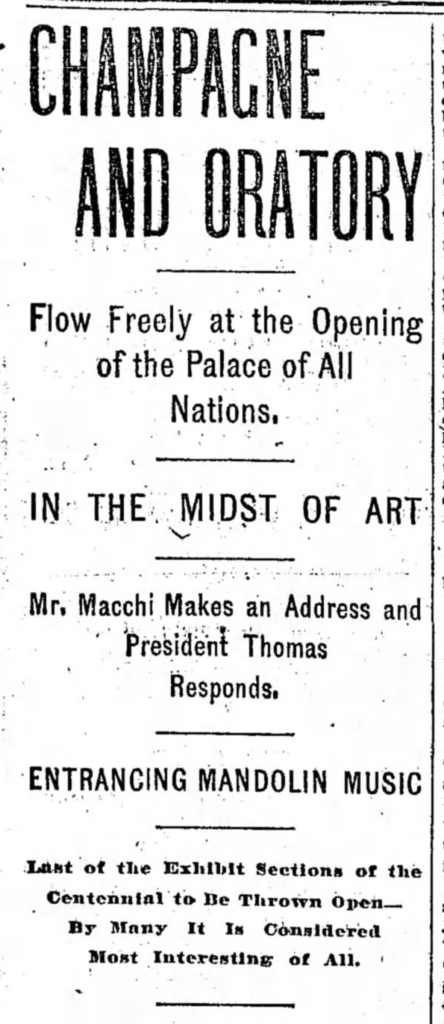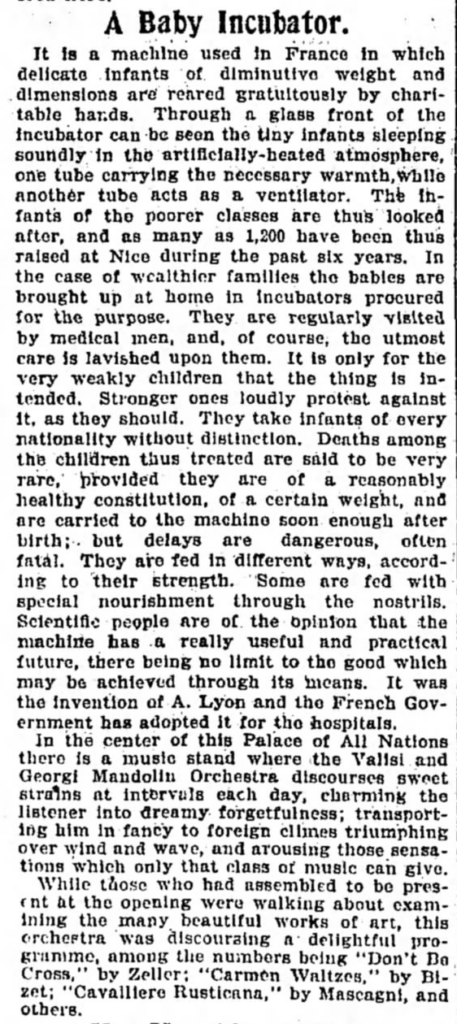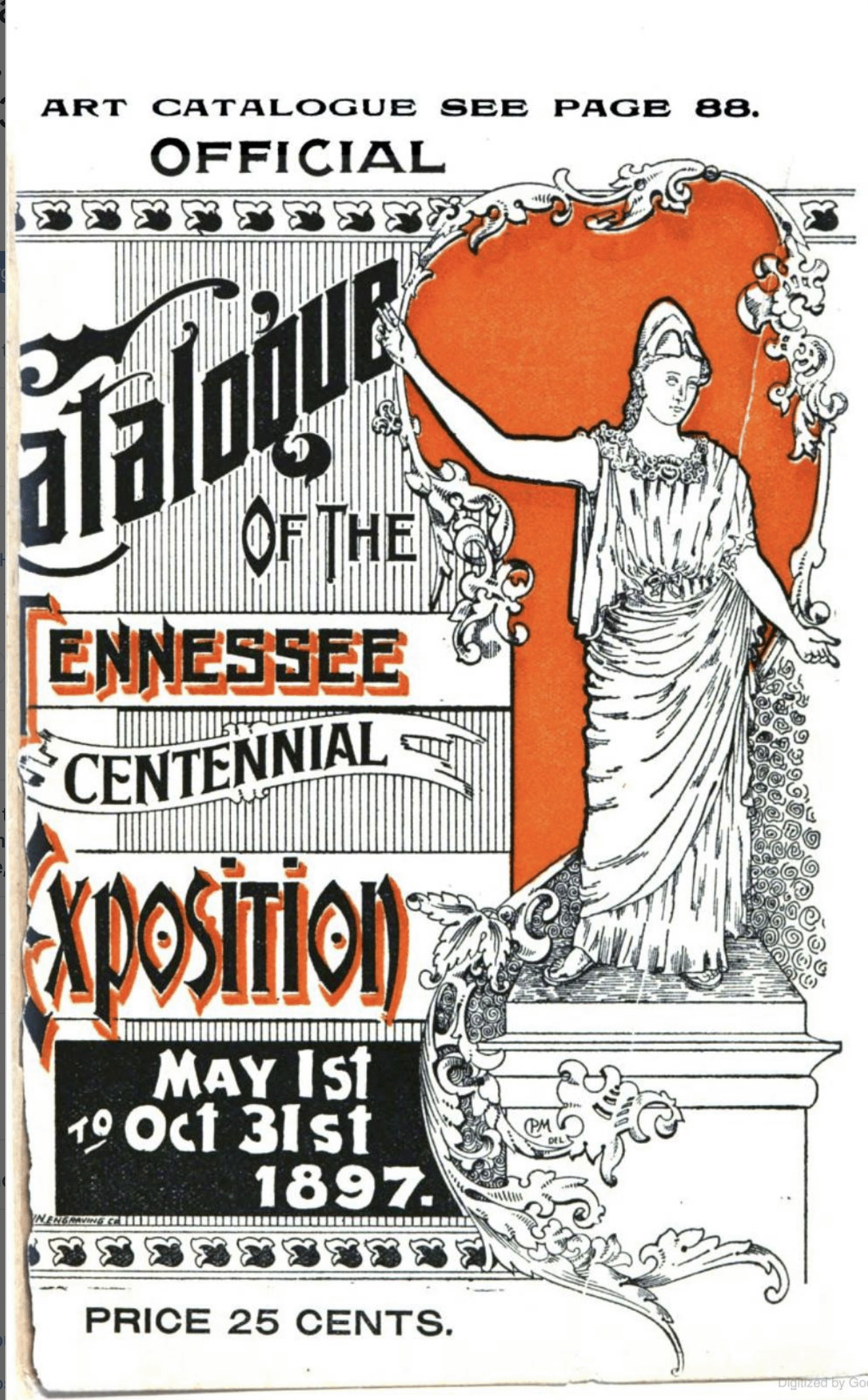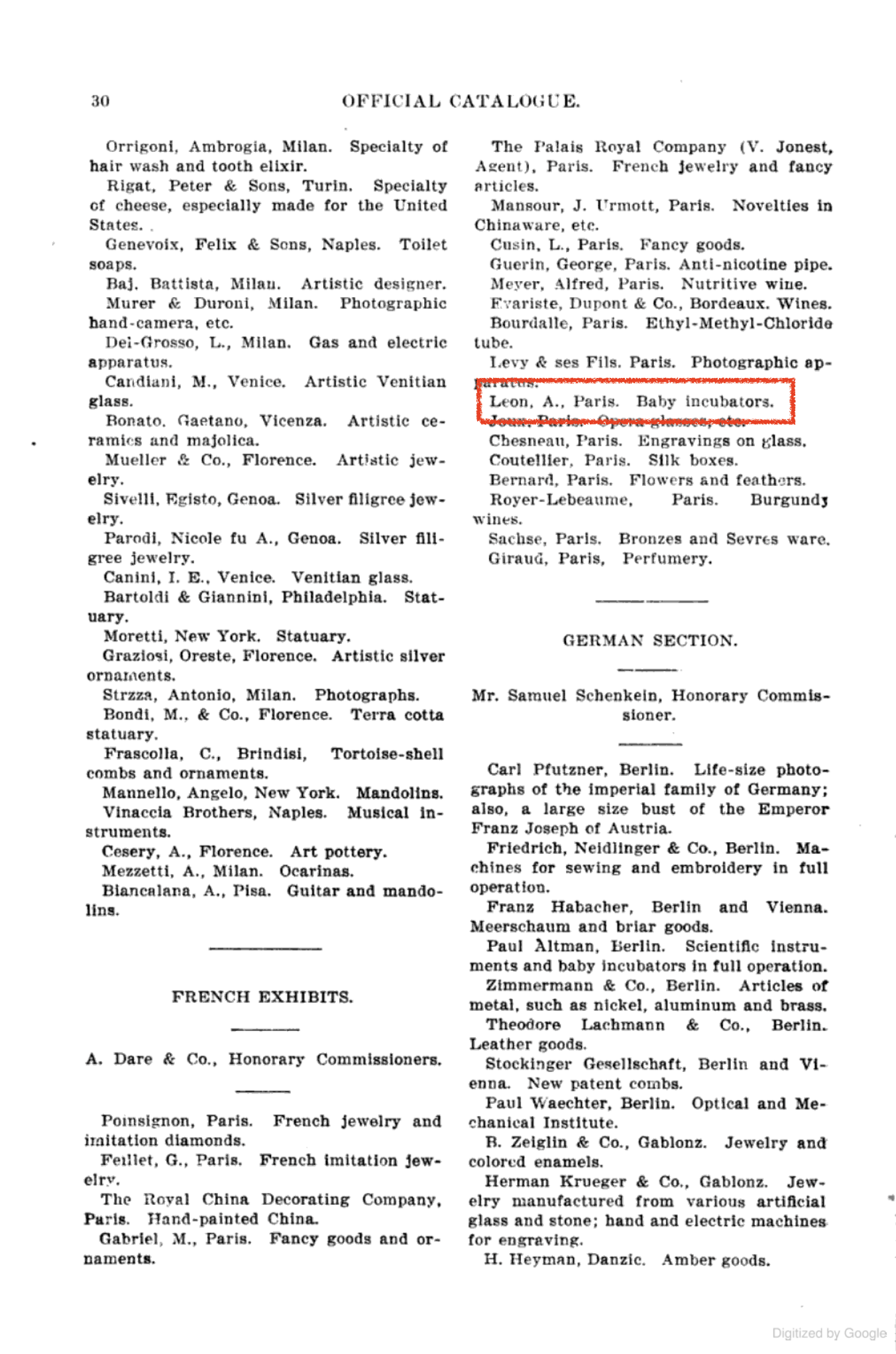 ---
General Information
Press Coverage
Maternité Lion Souvenir Booklets
Worlds Fairs and Expositions