Paris Exposition Universelle of 1900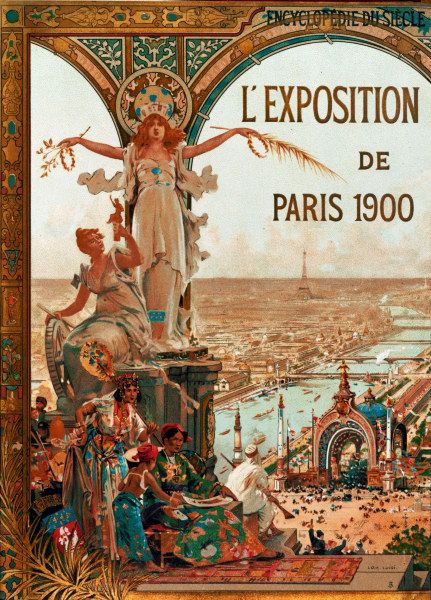 The Exposition Universelle of 1900 was held in Paris, France from April 14 until November 10, 1900, and celebrated the achievements of the last century in an Art Nouveau style. Over 50,000,000 people attended this worlds fair, which had some 76,000 exhibitors and spanned 1.2 square kilometres. Buildings that survive from the 1900 Exposition include the Gare de Lyon, the Gare d'Orsay (now the Musée d'Orsay), the Pont Alexandre III, the Grand Palais, La Ruche, and the Petit Palais. The Eiffel Tower, which many people associate with the 1900 Exposition, was actually constructed for the 1889 Exposition that celebrated the 100th anniversary of the French Revolution.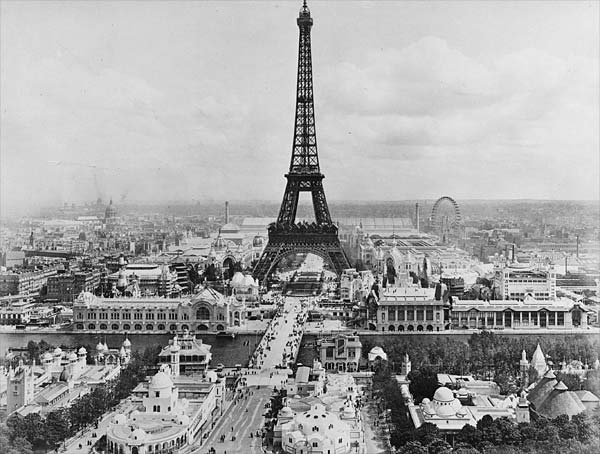 Dr. Alexandre Lion operated a rather sizeable exhibit of incubators and premature newborns at the Exposition, using the equipment and techniques he developed for his "Baby Incubator Charity" at 26, Boulevard Poissonière, Paris. Interestingly, in several later accounts, Martin Couney claimed to have exhibited at the Paris Exposition (for example, see A Patron of the Premies, by A. J. Liebling, The New Yorker, 1939). It's not clear at this point whether he had a separate exhibit, worked in Dr. Lion's exhibit, or this was just more of the "alternate facts" in his self-created legend.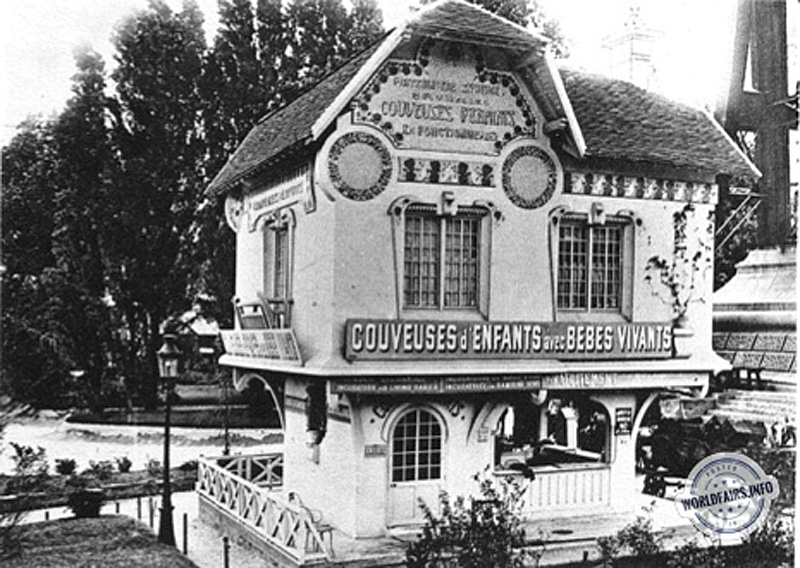 Nurses caring for premature infants in the Incubator Baby pavilion at the Paris Expo.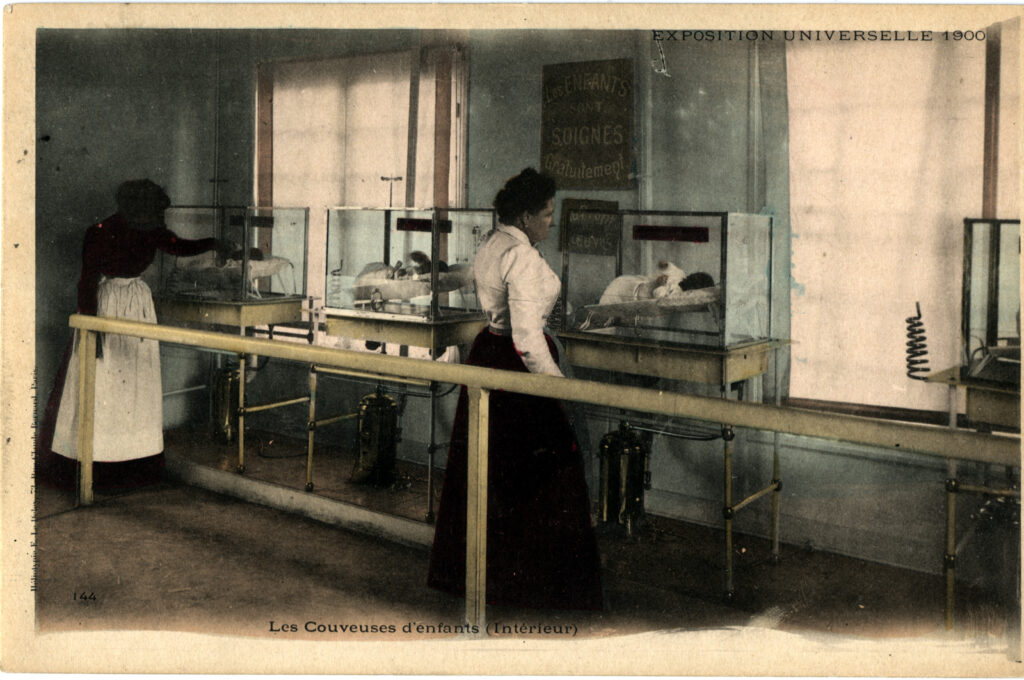 Ticket for free entry to Dr. Lion's pavilion at the Paris Expo.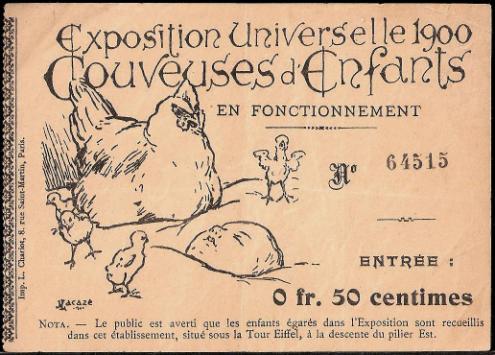 Several different postcards were created for Dr. Lion's pavilion at the Paris Expo. Examples are shown below.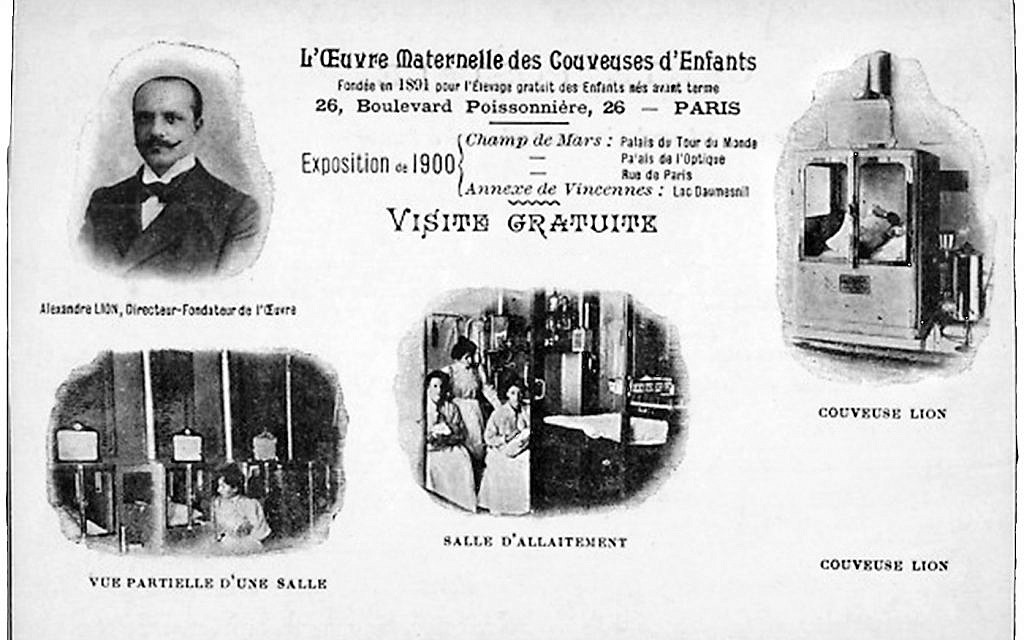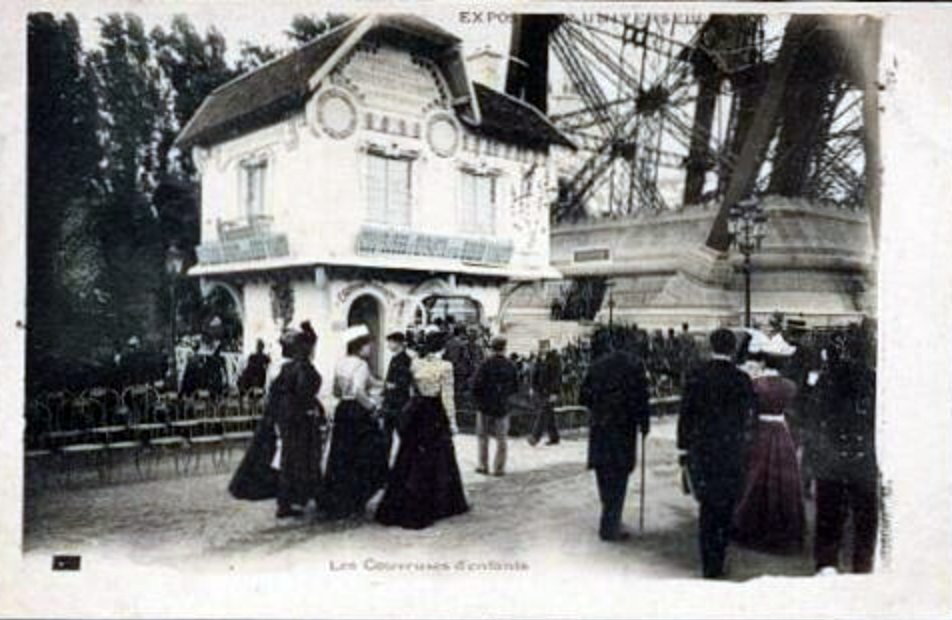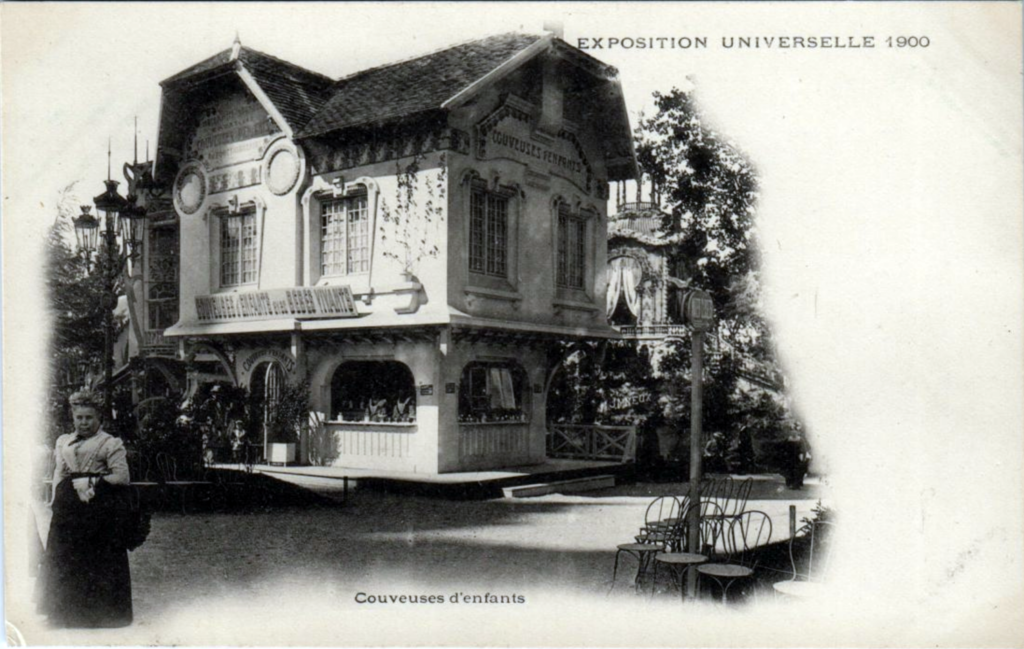 A map of the exposition is shown below.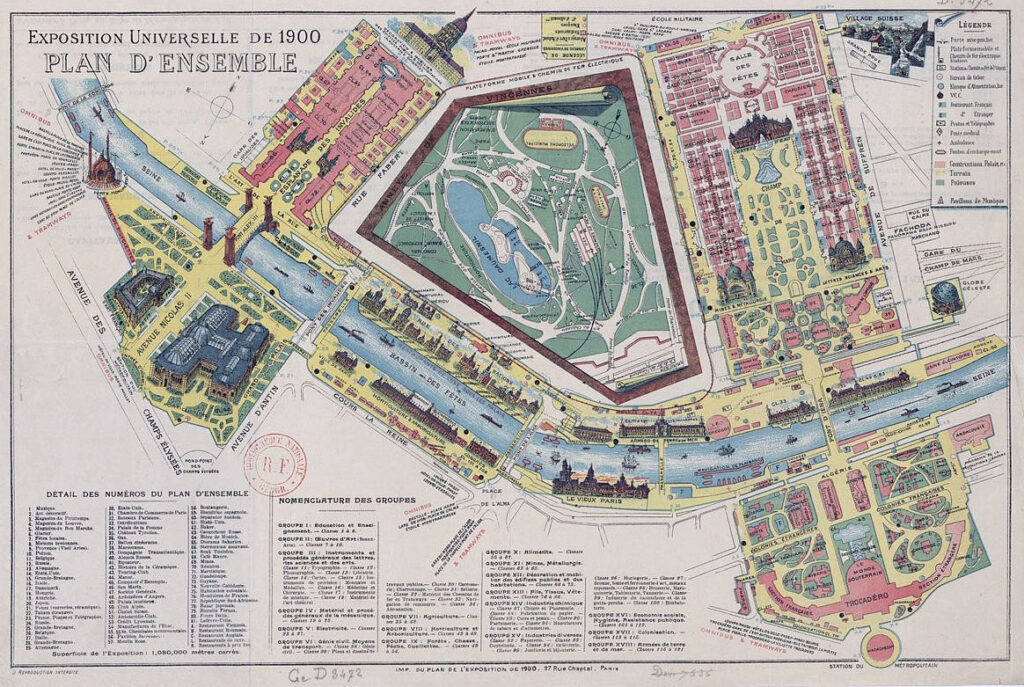 ---
General Information
Press Coverage
Maternité Lion Souvenir Booklets
Worlds Fairs and Expositions