Maternité Lion in New York City
Dr. Alexandre Lion opened an outpost of his institution "Oeuvre Maternelle des Couveuses d'Enfants" in 1897 at 5 West Eighteenth Street, New York.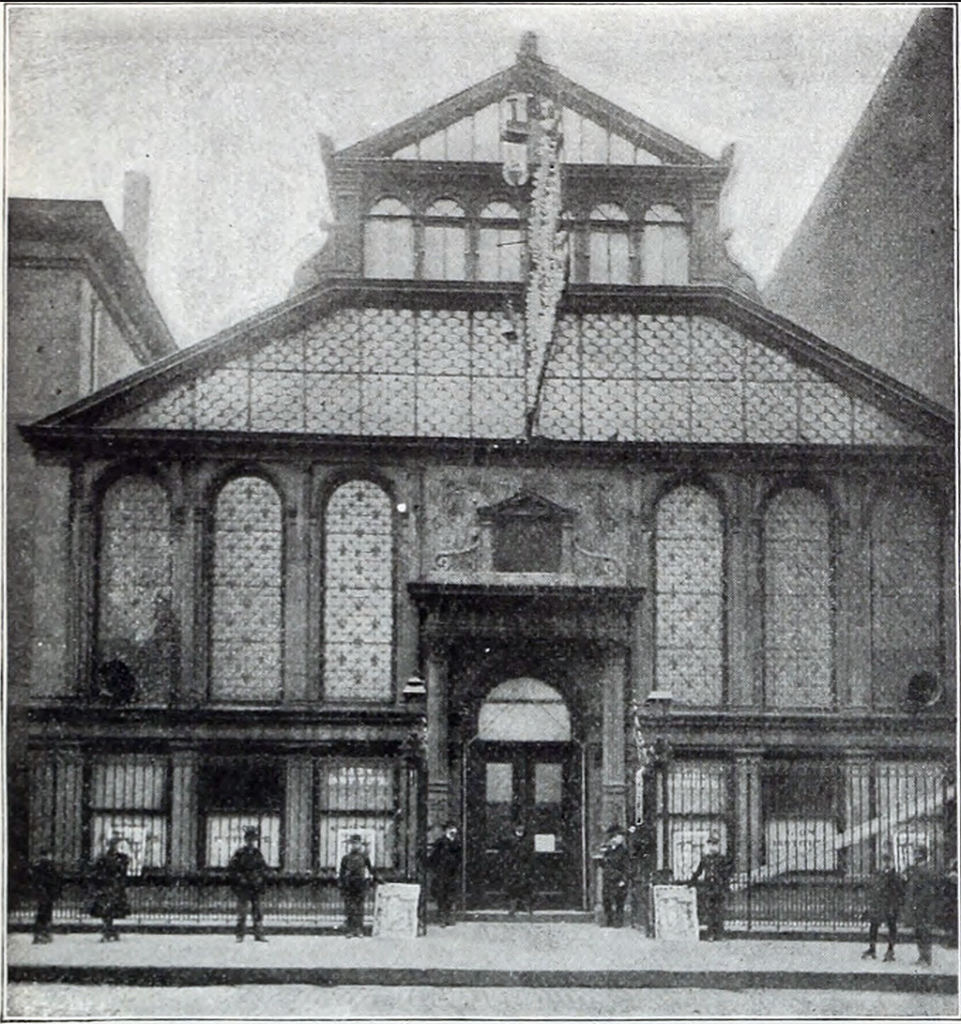 The Lion institute received favorable press coverage. The establishment was publicized in a large photo spread and article in the December 9, 1897 issue of Leslie's Weekly. The comfortable living room environment with plants and armchairs is quite a contrast from today's neonatal intensive care units!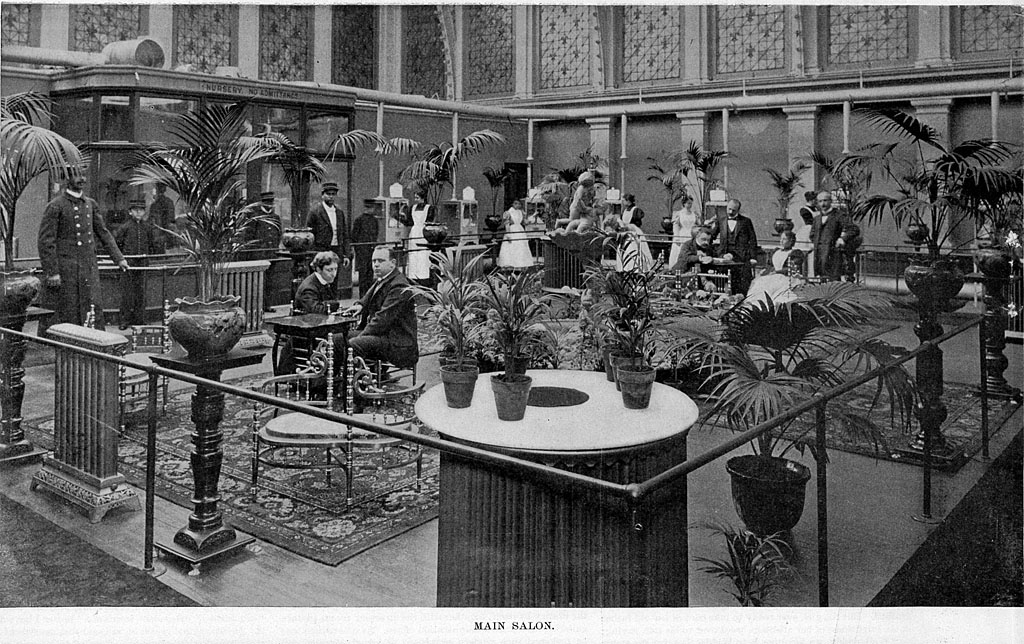 The Institute was also the subject a brief mention in the New York Times on October 26, 1897 (below), and two articles in the The Literary Digest in 1898.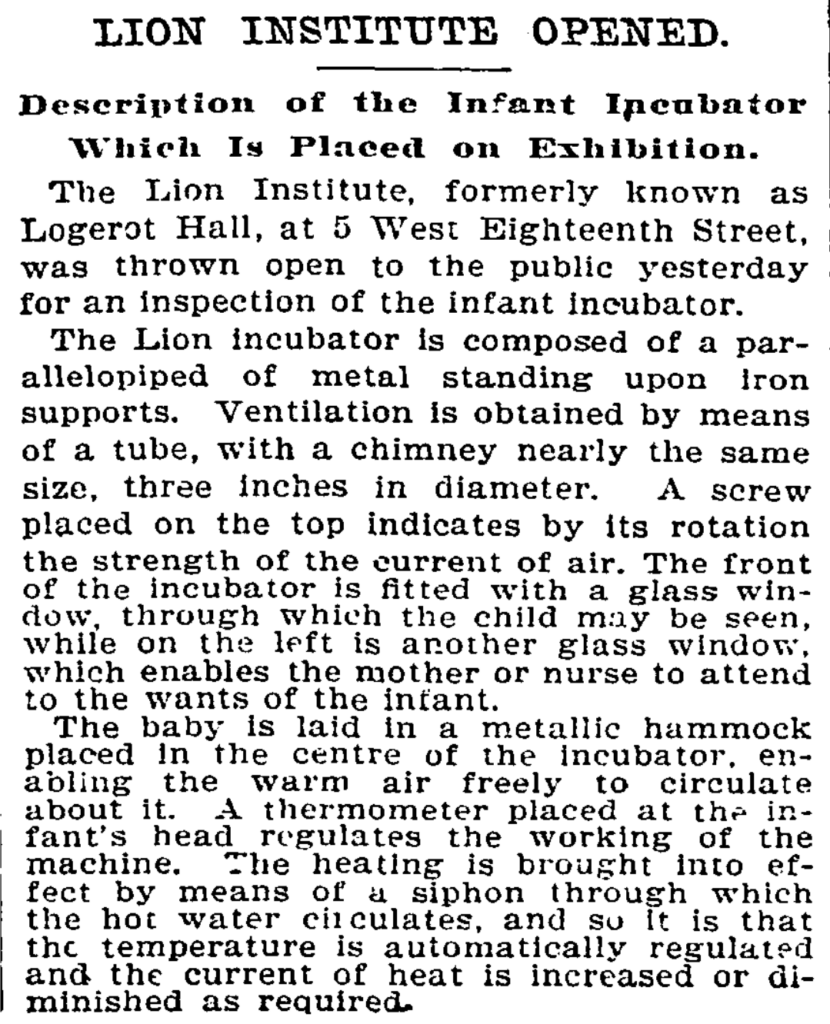 ---
General Information
Press Coverage
Maternité Lion Souvenir Booklets
Worlds Fairs and Expositions